03.03.2020
«Nitrogen + Syngas 2020»: NIIK team attended one of the most respected technical events for the global nitrogen and syngas community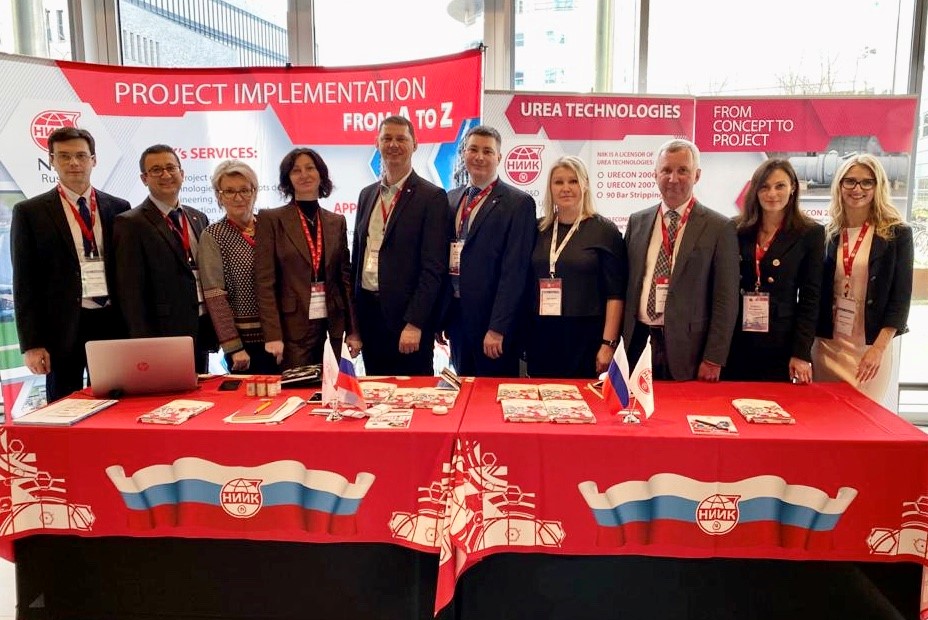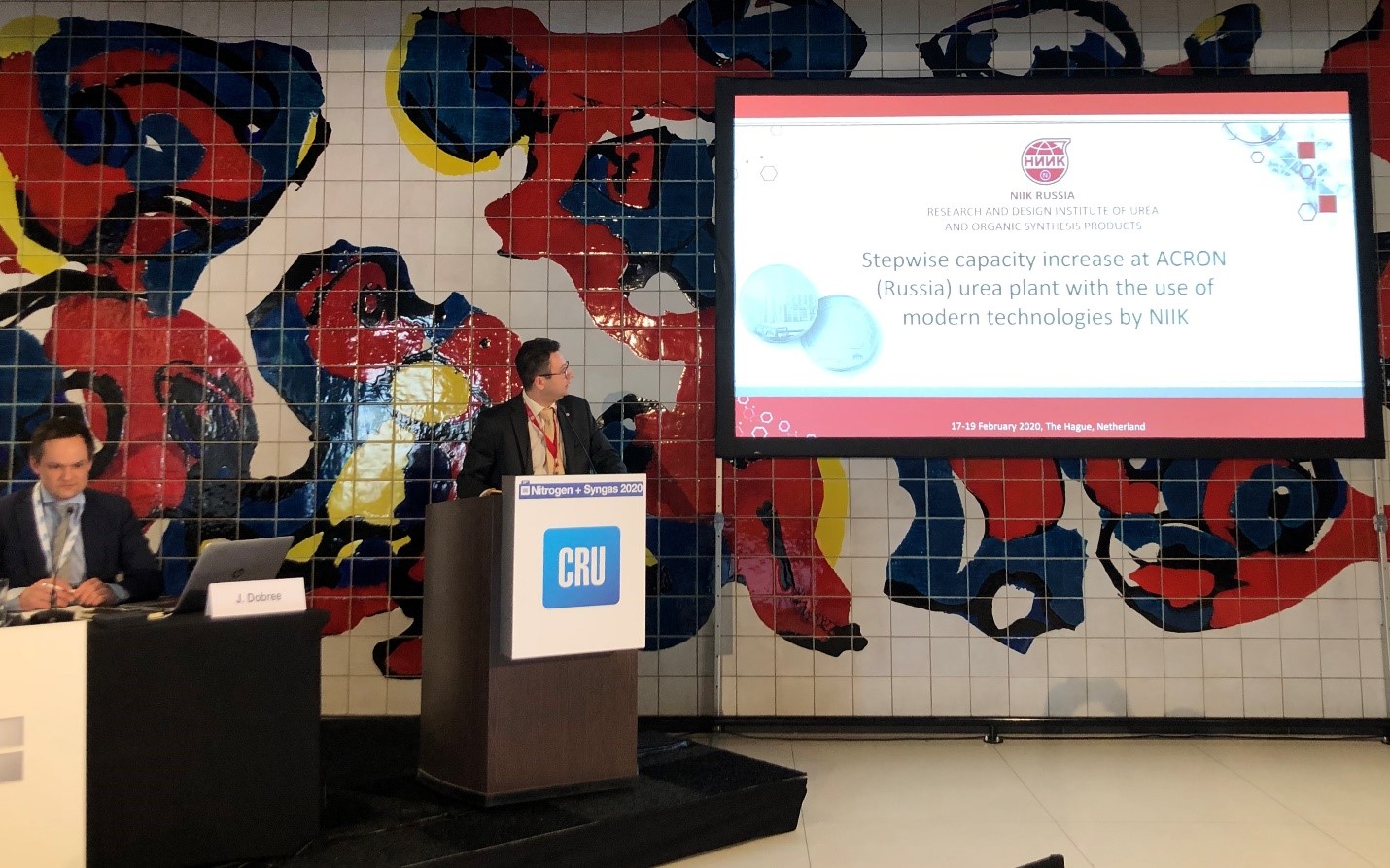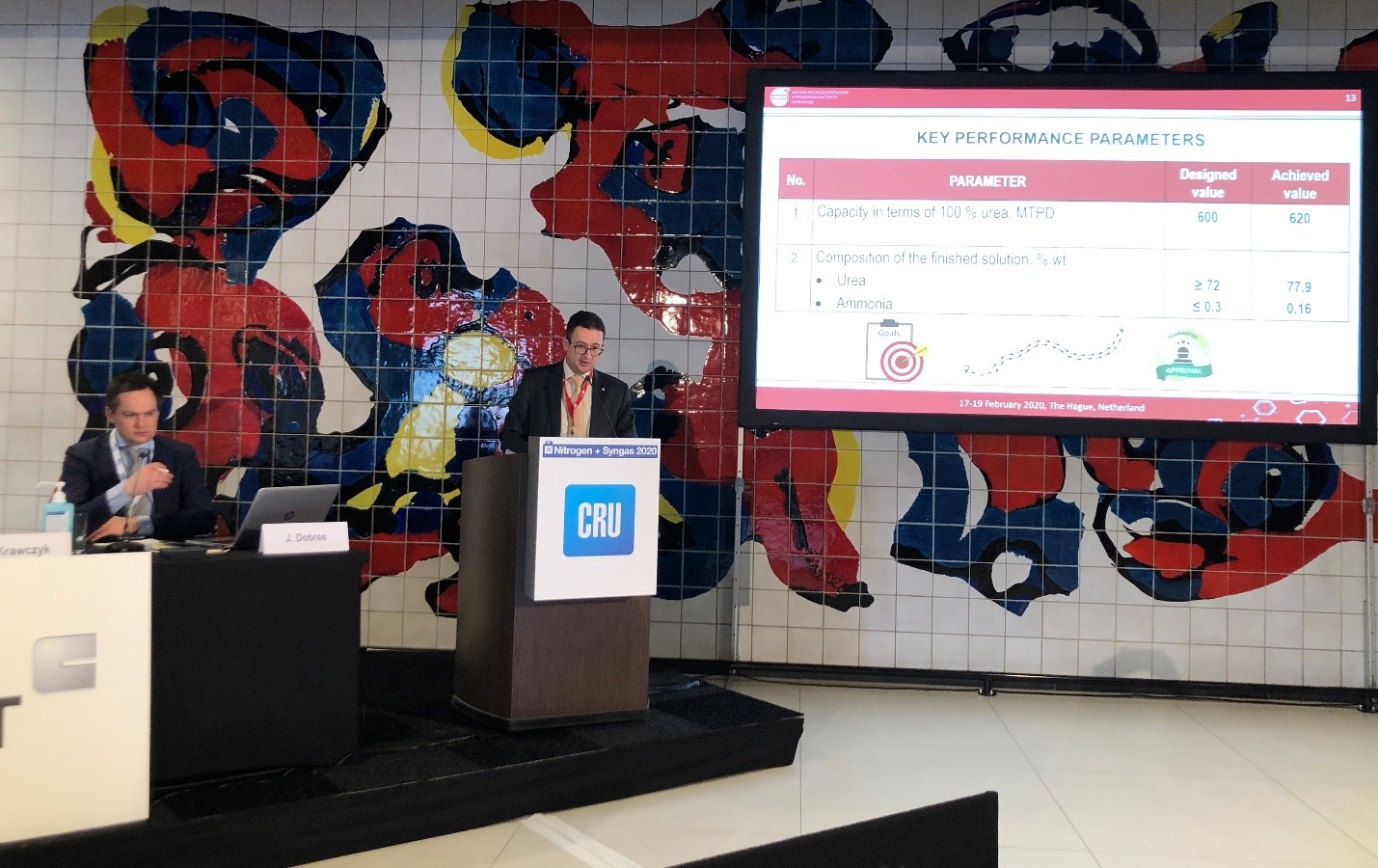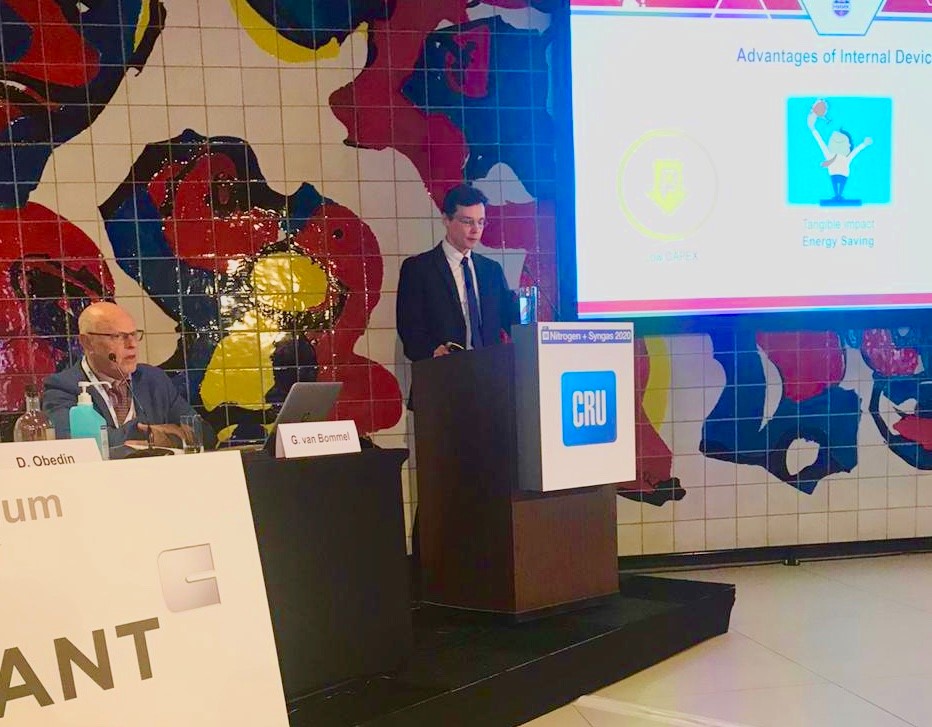 On 17th - 19th of February 2020 NIIK's representatives took part in a Technical Conference and Exhibition Nitrogen & Syngas 2020 hosted in The Hague, Netherlands. This year NIIK's team consisted of General Director Oleg Kostin, Head of Moscow office Sergei Suvorkin, Commercial Director Mrs Valentina Kolodinskaya, Deputy Director for R&D Nikolai Lobanov, Head of Process Department Mr Rinat Anderjanov, Deputy Technical Director for Engineering Olga Uriavina, Lead Specialist for Nitric Acid technologies Natalia Temnaia, Head for International Business Development Department Natalia Kargaeva, Head of International Project Coordination Department Olesia Sineva and International Projects Leader Dmitry Obedin.
The 2020 event gathered more than 700 producers, licensors and material and equipment providers representing more than 200 top companies worldwide.
The conference presentations and sessions dealt primarily with the questions related to ammonia, methanol, nitric acid and urea production units. NIIK was mostly interested in new energy efficient methanol units, renewable production of ammonia and efficiency optimization in urea units. Considerable attention was given to presentations on current trends and potential of nitrogen industry prepared by «Saipem», «Casale», «Thyssenkrupp Industrial Solutions»
NIIK showcased its extensive experience in capacity expansion projects (stepwise capacity increase at ACRON urea plant launched in May 2019). The significant thing is that all technical solutions offered by the company were successfully implemented and tested at the existing facilities. The attendees appreciated organization and effective client collaboration around the projects life cycle. All questions and queries were answered in details.
Due to the great interest, the additional report was made which covered the successful implementation of innovative and high efficient NIIK's technologies in the Indian market. The NIIK's specialists shared their knowledge and understanding focused on the amazing results achieved by their work. The audience highly appreciated the great service provided by the company and the shortest length of time needed to complete a project.
It is well known that Nitrogen & Syngas conference provides an ideal platform to meet, network and discuss the ways of cooperation with partners from across the globe. This time NIIK's management and specialists held more than thirty negotiations with leading international technology licensors and urea, ammonium, ammonium nitrate and nitric acid producers. Within a few days of the conference NIIK's team discussed the major issues on existing projects mapping out plans for further cooperation.
The attendance of NIIK's exhibition booth by the Nitrogen & Syngas visitors remain a hugely important factor. Many nitrogen fertilizers and equipment producers from Europe, Asia and Middle East countries got interested in our solutions in the field of modernization of process technologies, corrosion inspections and high quality repairs of HP equipment.
It is also worth noting that NIIK's exhibition booth took a rightful place among other exhibitions areas and made the most memorable experience for attendees. It is no doubt that technical solutions suggested by NIIK's engineers maximizing production units profitability and maintaining safe and reliable plant operations are attracting increasing attention worldwide.
NIIK got an invitation to take part in the next 34 conference in 2021.