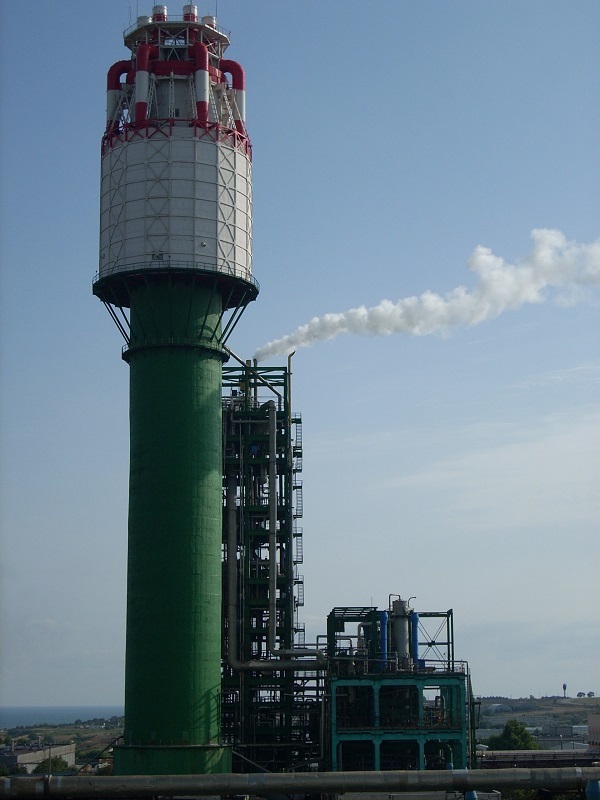 Environmental aspects
Plant environmental security is a question of paramount importance for NIIK. That's why new process developments of our company take into consideration gas emissions purification and wastewater treatment. NIIK has been working in the field of this process improvement over the years of its existence.
Urea plants wastewater treatment
For wastewater purification of any of NIIK URECON® processes a solution developed by our company can be used including two-stage desorption under 0,2÷0,4 MPa pressure and double-zone hydrolysis under 2,2 MPa pressure. Main steam is used to supply heat to hydrolyser and II stage desorber.
This solution allows to purify water and guarantees maximum ammonia and urea impurities level of 5 ppm. Purified water may be used for boiler feed water makeup.
Prilling tower gas emissions purification
NIIK has developed its own solution of prilling tower gas emissions treatment. This solution includes ejection-type dust-trapping unit located in the top part of the tower.
Purification technology specific features:
Exhaust air containing ammonia and urea dust enters the dust-trapping unit where it is successively washed in two zones. Urea solution is used in the first zone, and treated process water or steam condensate is used in the second zone.
Treated air is exhausted into the atmosphere via vents located in the top part of the tower.
Urea solution is poured into the purification unit tank. When the concentration reaches the required level the urea solution is recycled.
Purification unit performance:
Ammonia content in exhaust air max 60 mg/nm3
Urea content in exhaust air max 25 mg/nm3