Construction and revamping concepts of ammonium nitrate plants
NIIK offers a full range of services from revamping of existing to construction of all-new Ammonium Nitrate (AN) and AN based fertilizer plants.
NIIK has its own unique technologies for production of Ammonium Nitrate and other AN based mineral fertilizers, possesses knowledge and experience in full cycle engineering from the concept and project documentation development to the installation, commissioning and start-up operations.
The AN process flow in the projects by NIIK includes the following stages:
Preparation of AN solution via the nitric acid neutralization by ammonia in the weak acid medium and with subsequent 2nd stage neutralization and injection of conditioning additives.
Evaporation of AN solution.
Prilling of AN melt in the towers or granulation in the high speed drum granulators.
Cooling of granulated AN in the fluidized bed coolers or drum vessels.
Gas emission scrubbing.
Treatment of granulated AN by anti-caking agents.
Finished product shipment.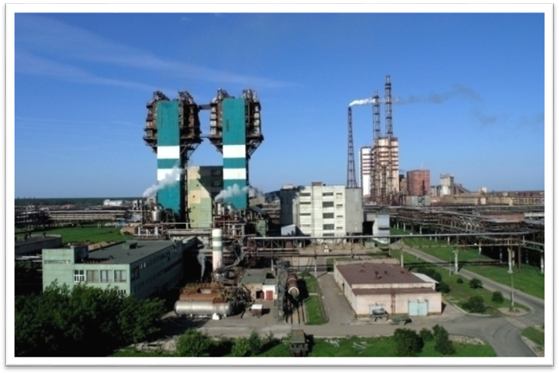 PROCESS FLOW DIAGRAM
For each production stage NIIK can propose an individual design of industrial equipment and automation means to guarantee an efficient and safe plant performance.
1 – AN neutralizer; 2 – HNO3 heater; 3 – ammonia heater; 4 – 2ndstage neutralizer; 5 – evaporator; 6 – air heater; 7 – air blower; 8 – pump; 9 – melt drainage tank; 10 – 2ndstage neutralizer hydraulic seal; 11 – melt filter; 12 – melt tank; 13, 14 – pumps; 15 – tank of scrubbing liquid; 16 – head tank; 17 – priller; 18 – scrubber; 19, 20 – sectional scrubber; 21 – buffer tank; 23 – air heater and air-conditioner; 24 – prills cooler; 25 – conveyor; 26 – elevator; 27 – prills treatment by agent.
NIIK offers its design solutions with the use of high-efficient equipment for neutralization and AN melt evaporation stages, which can be applied for construction of new or revamps of existing AN plants.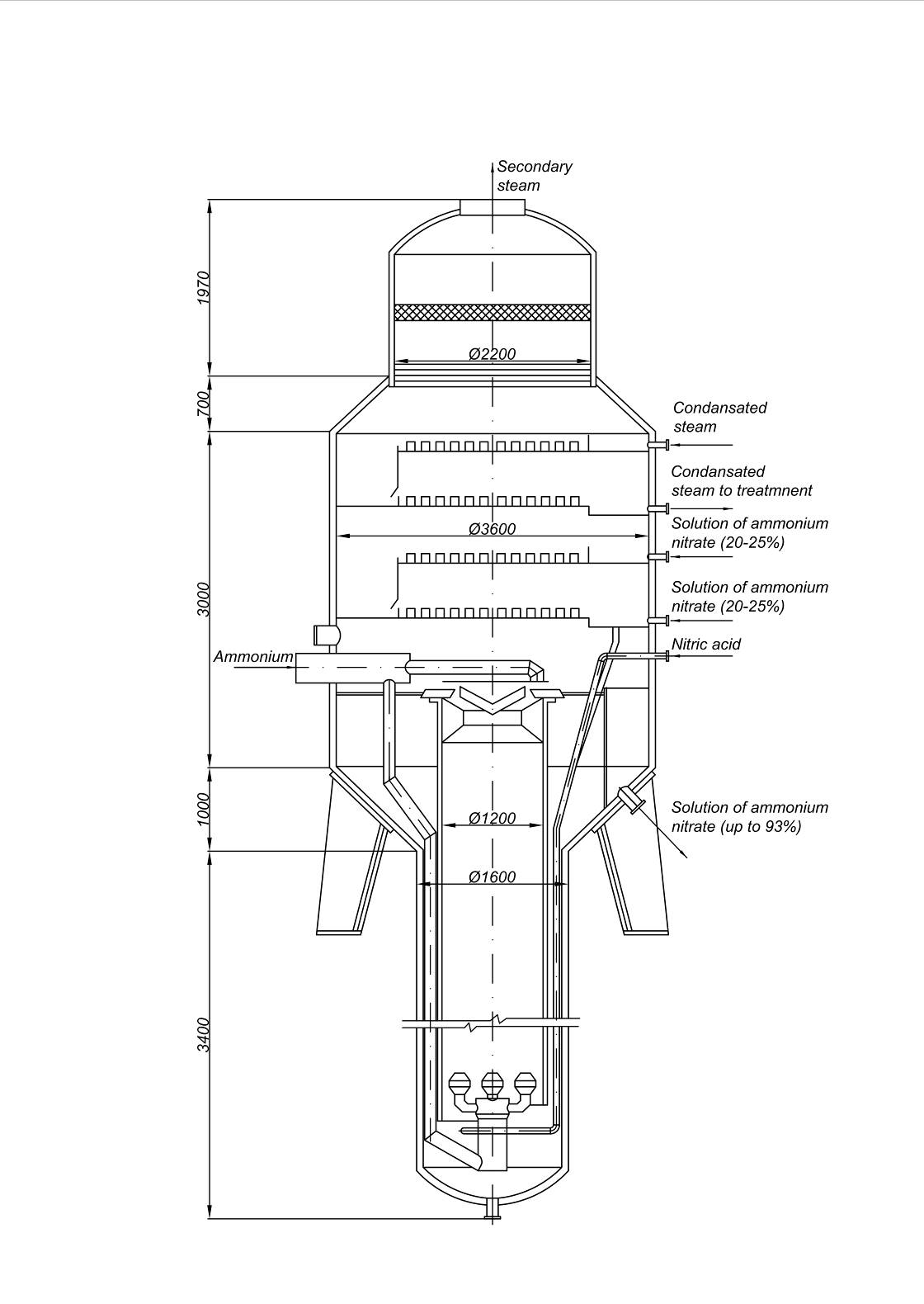 Section of AN solution production
NIIK offers:
Neutralization is performed under pressure close to the atmospheric one in the vessels where the heat of neutralization is used for AN solution evaporation. Capacity: up to 30 TPH
Specific features:
Natural internal circulation of AN solution;
Integrated separation for air-steam mixture washing.
Advantages:
High mixing rate of the reagents;
Safe operation in weakly acidic mode (1-4 g/l);
Minimum losses of ammonia;
Utilization of secondary steam for nitric acid heating;
Temperature and pH control of produced AN solution.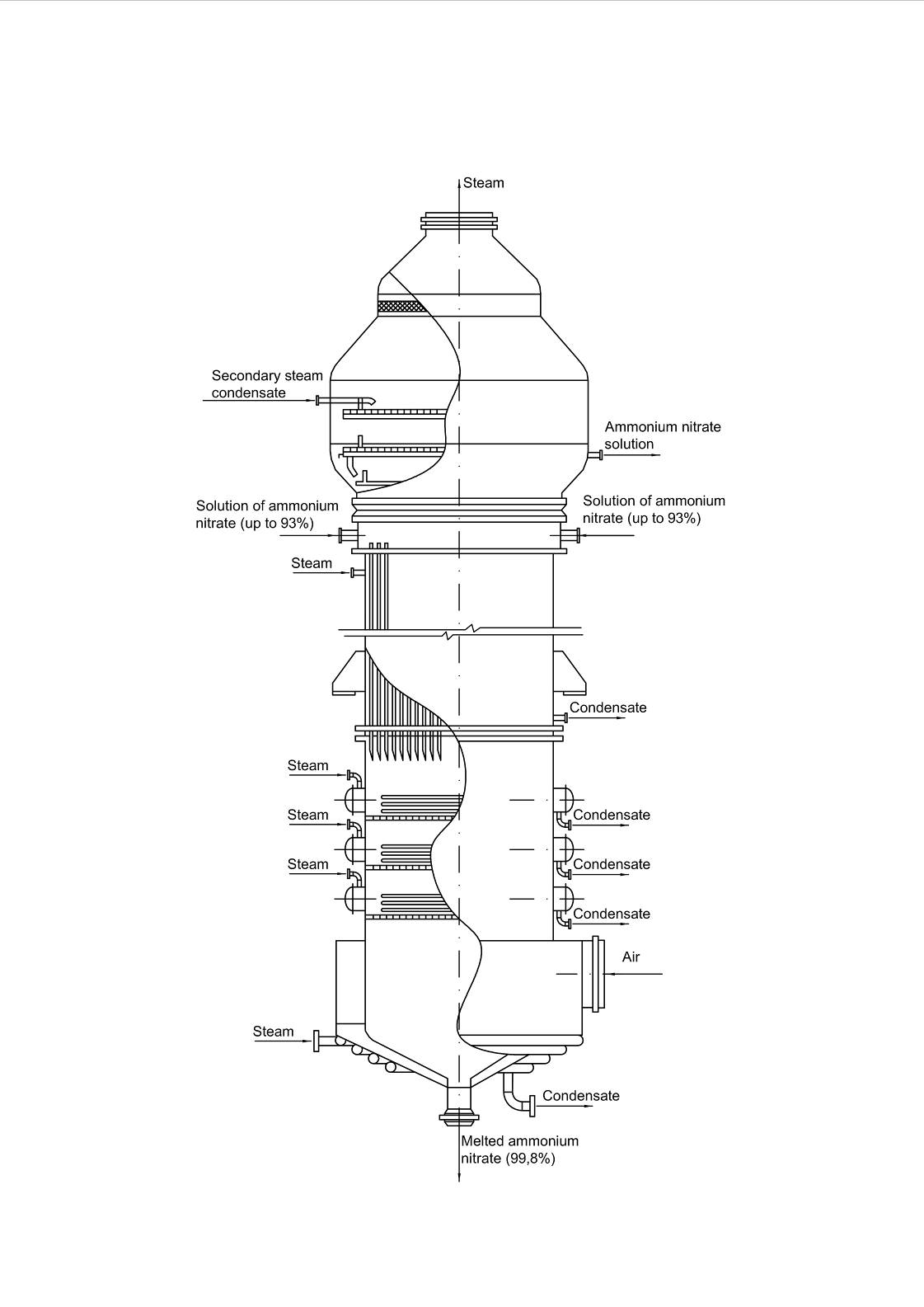 Section of AN solution evaporation
NIIK offers:
Technical solution by NIIK provides the AN melt production in the vessels with falling-down film.
Specific features:
State-of-the-art evaporation system operates under pressure close to the atmospheric one. The AN solution film moves from the outside surface of evaporator's tubes. The evaporating AN solution is heated both by the secondary steam through the heat exchange tubes and by hot air flowing shell-side in the opposite direction.
Integrated system for exhaust air washing.
Advantages:
AN melt concentration up to 99,7-99,8 %;
No vacuum is required.
NIIK possesses knowledge and experience in the field of improvement of prilling and granulation stages at the mineral fertilizers plants. For production of high quality granulated fertilizers we propose design development and construction of prilling towers and high speed drum granulators.
Melt prilling section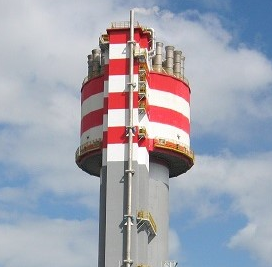 NIIK offers:
AN melt prilling in the upward air stream when the prills free-fall inside the tower and then are forwarded for after-cooling in the fluidized bed coolers.
Advantages:
Main fraction content of 95%;
Prills size distribution of 2-4 mm;
Product cooling inside the tower up to 40-50 °С;
Prills strength reaches 2.5 kgf/prill minimum;
Enhanced product quality: resistance to mechanical stress during delivery and storage;
Integrated high quality scrubbing system for exhaust air containing AN dust;
Low power consumption for AN melt prilling and air scrubbing.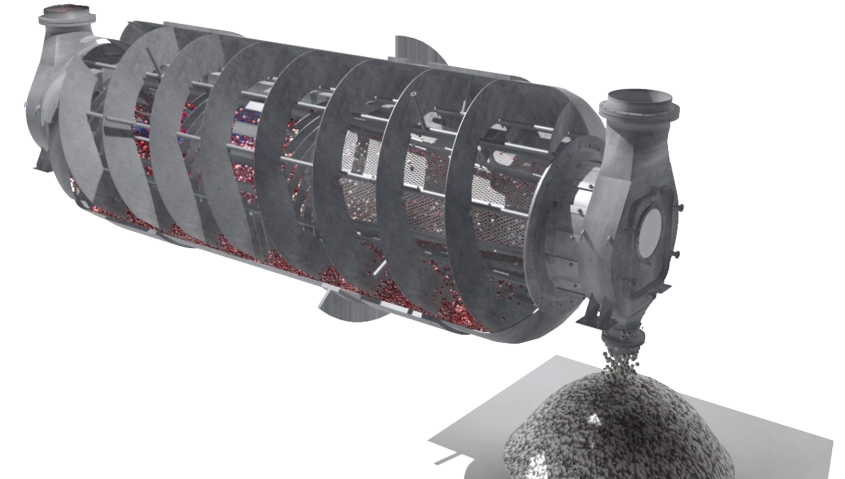 High Speed Drum Granulator:
Capacity up to 240 MTPD;
Space saving design;
Power consumption: 15 kW*h/t;
Uniform granules are produced with no recycle;
Reduced capital and operational costs (additional conveyor equipment is not required).



Modernization of the existing plants for production of multicomponent AN based fertilizers (calcium ammonium nitrate etc.) remains a special activity area of NIIK.
As of today NIIK engineers established the main principals for improvement of AN plants in such a way as to produce the advanced nitrogen-zeolitic fertilizers which allow to increase efficiency of ammonium fertilizers by 15-20% (depending on the farm crop) while keeping the same nitrogen consumption.