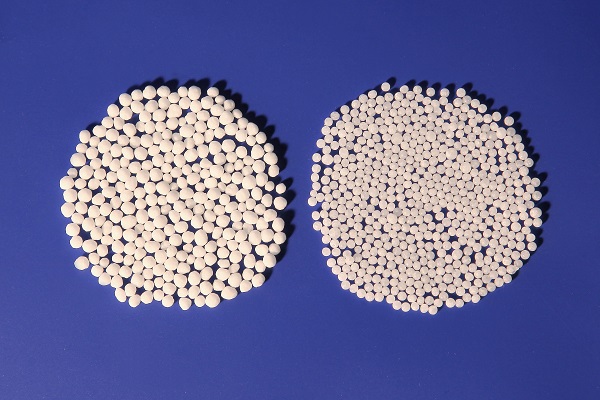 Granulation (lat. granulum - grain) is the process of substance forming into small particles (granules). Granulation enhances substances' technological properties, prevents caking (agglutination) and increases flow properties, makes possible the application of material small amounts, facilitates loading, transportation, etc. Depending on the granulation method, one substance may acquire various hardness, hydraulic qualities, etc. 
NIIK offers chemical substances production process in a high speed drum granulator.
High speed drum granulator unit (HSDG) is applied for production of granulated fertilizers by dispersing a solution, melt or a suspension on a loose material curtain in a moving air medium in a rotating drum provided with internal blades.
The difference of HSDG from other existing drum granulators consists in increase of rotation frequency from 6-12 to 28-35 rpm. This allows to create granules curtain covering the entire cross section of the drum and to intensify the process. Unit filling factor increases from 15% to 75%. Rate of recycling decreases. The finished product is characterized by lower humidity and higher strength.
HSDG unit technical and economic performance
| | |
| --- | --- |
| Paramete | Value |
| Capacity, t/h | 10 |
| Air, m3/t | 1300-2000* |
| Water, m3/t | 0-15* |
| Electric energy, kWh/t | 35 |
| Moisture removal from 1m3, kg/h | 30 |
| Length, m | 10,6 |
| Diameter, m | 2,5 |
* - consumption depends on the type of granulated product.
HSDG unit technical and economic advantages
small size: decrease in unit weight and dimensions by process intensification;
screening and recycling inside the drum granulator;
easy to install on the existing sites;
no need in large volumes of air;
low capital and operation costs;
wide range of capacity;
flexibility (depending on the market conditions production of a particular fertilizer type may be quickly launched broadening the range of produced products).
The range of produced products
straight fertilizers (urea, ammonium nitrate, calcium nitrate, magnesium nitrate, etc.)
fertilizers with microelements (urea with zinc, copper, iron, boron)
complex fertilizers with different content of nutrients:
NS fertilizers (urea with sulphur, urea with ammonium sulphate, ammonium nitrate with ammonium sulphate)
NP fertilizers (ammonium superphosphate)
NPK fertilizers (urea+ potassium chloride+ammophos)
double-layer (ammophos coated with sulphur, phosphogypsum covered with urea, etc.)
The range of complex fertilizers produced by high speed drum granulator unit is very broad. NIIK has not carried out special technical studies aimed at HSDG produced granulated fertilizers diversification. Upon the customer's request the company may perform experiments in order to explore the possibility of production of a certain fertilizer type by HSDG.
Product quality parameters
| | |
| --- | --- |
| Parameter | Value |
| Main fraction, mm | 3-5* |
| Main fraction content, % wt | min 95 |
| Product temperature, 0С | 45±5 |
* - may be changed (upon customer's request).
HSDG unit application
production of new granulated fertilizers types with enhanced consumer attributes and consequently with a higher demand;
existing granulation unit capacity increase over design or existing capacity levels. The primary process of finished product manufacturing is not affected by HSDG unit installation;
granules fattening – production of 4-5 mm size granules and of the so called super-granules of up to 8-10 mm size (upon customer's request);
Urea prilling technology
NIIK has been working on development of urea technology and improvement of urea prilling section since 1960s.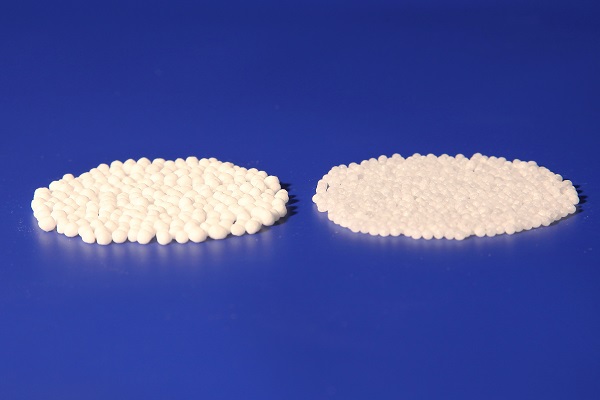 Based on known-how and expertise NIIK developed the following methods of prilling process improvement:
Increase of urea prills fall height;
State-of-the art design of a urea priller;
Installation of an integrated fluid-bed cooler on the prilling tower bottom;
Advanced scrubbing system for air cleaning from ammonia and urea dust or upgrading of the existing scrubbing system;
Anti-caking agents by NIIK used for urea prills production.
Table 1 – Performances of the prilling tower, capacity 2000 TPD
| | |
| --- | --- |
| Parameter | Value |
| Footprint of the prilling tower, m2 | ~ 500 |
| Prilling tower height, m | 80-114 |
| Rotating equipment (crushers, rocking screens, fans, elevators, pumps etc.) | 5 max. |
| Equipment washing | Once in 1-2 years |
| Maintenance engineer(s) | 1 |
Table 2 – Technical and economical performances of the prilling tower operation
Parameter

Value

Air consumption for product cooling, t/t

13

Steam consumption for the tower, t/t

N/A

Cooling agent consumption, temp. 7-10 0С, t/t

N/A

Recycled product, % of the output

N/A

Power consumption for process needs, kW/t

15-18

Formaldehyde use

N/A,
on customer's request only

Contaminants' content in the air emitted to atmosphere after scrubber, mg/nm3:
- ammonia
- urea


40 max.
25 max.
Table 3 – Finished product properties
Parameter

Value

Product shape

spherical

Finished product quality:

Biuret content, wt. %;
Water content, wt. %;
Prills size distribution (main fraction), mm;

Content of main fraction, wt. %;
Static strength of prills, kgf/prills;
Product temperature, 0С

 

0,8-1,0
0,25-0,5
2,5-3,0

95 min.
1,0-1,3
for dpr. = 2,5-3,0 mm
40-50

Agglomerates

N/A

Product classifying

Not required
Advantages of a prilling tower:
Space saving design: easy to install.
Zero waste: no agglomerates and defected product for recycle and consequently no classifying, crushing and recycle of the defected product: no solid wastes and effluents. For prilling tower having steel and concrete body: equipment and steel structures can be easily disassembled and utilized, resold and relocated.
High process efficiency: few process stages and consequently - few equipment items, inclusive of rotation equipment; easy and safe operation – no need in frequent washing and maintenance of process and especially rotating equipment, so only one maintenance engineer is required.
Energy efficiency: minimum power consumption for process needs, no steam, cooling agent and formaldehyde (which is carcinogenic) is required for urea prills production.
Economical efficiency: low operation and maintenance costs.
Environmental friendliness: minimum emissions of contaminated air after the prilling tower.
Product quality: resistance to mechanical stress when handle, deliver and storage, anti-caking properties, good roundness and uniform size distribution which is very important for dry blending and soil application.
Capacities range: 600-2100 TPD of the finished product.
Efficiency of investment: the capital cost for a prilling tower construction is 3 times lower than capital cost for a granulation unit.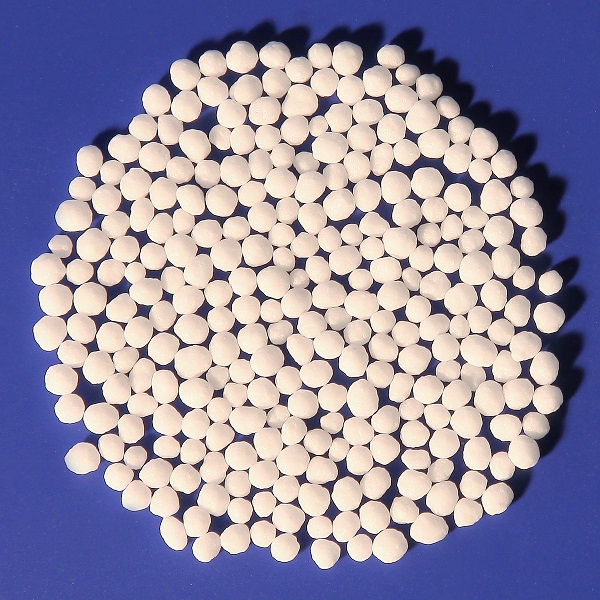 Services provided by NIIK for prilling towers
Process monitoring and instructions on prilling process and final product improvement, energy saving, emissions reduction, prilling towers upgrading.
Feasibility study for a new prilling tower construction and revamp of the existing ones.
Design documentation for a new prilling tower construction or revamp of the existing one in any climatic and geodesic conditions.
Packaged delivery: procurement of materials, control and lock valves, instrumentation, piping; project on turn-key basis.
Field supervision.
Technical assistance in commissioning.
Guarantee performance test.