Absorbite, charcoals of deciduous trees; 
Drinking water; 
Solvents; petrobenzene, petro toluene; 
Synthetical acetone; 
Acetic acid; 
Esters (ethyle acetate, butyl acetate);
Phenol formaldehyde resin; 
Antifreezes (cooling liquids), «Tosol»;
Cleansers, other chemicals (technical cleansing agents);
Hydraulic brake fluids;
Polyolefin film, PVC films; 
Plastic goods of cultural and general and household application; 
Packing polymere materials; 
Consumer packaging from paper and cardboard; 
Plastic good for technical application;
Closure means, home conservation lids; 
Sealing materials; 
Zinc oxide; drying oil; 
Mineral fertilizers; melamine; 
Hair care products; 
Concrete mix and water mortar (freeze resistant rapid tests);
Metals and alloys.
double glass pane;
window units; 
tempered glass for ground transport;
safe laminated glass 
Center performs compliance testing of products with requirements of Technical Regulation of the Customs Union 005/2011 "On the safety of packaging " and 030/2012 «On requirements for lubricants, oils and special liquids»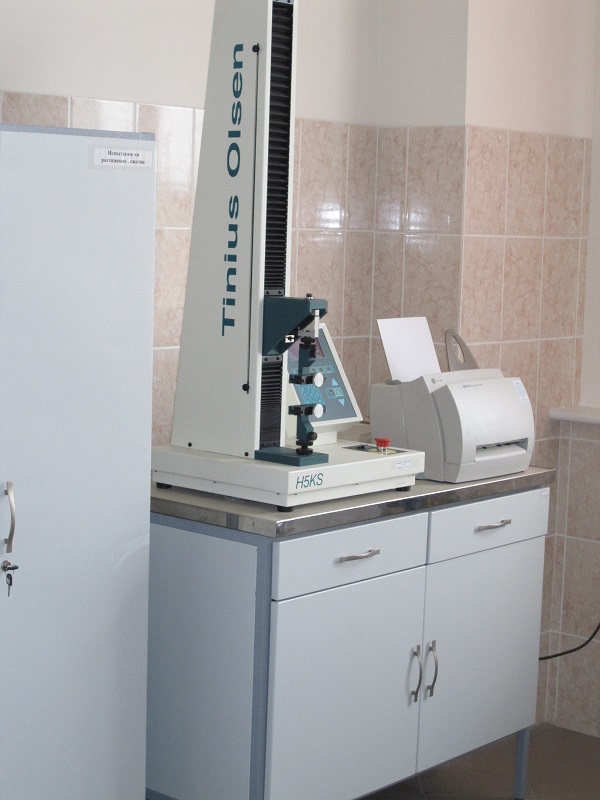 The laboratories of our test center are equipped with modern testing equipment and devices. The latest achievements of instrument engineering are used for certification tests. For example, such equipment is available: «Mettler Tоlеdо» device (Switzerland) for titration by Fisher method; «Tinius Olsen» tensile testing machine (England) for film testing; freezer «Sanyo» (Japan) for freeze resistant testing.
NIIK welcomes for collaboration all enterprises interested in its products certification and certification authorities working in this field. 
We are ready to consider offers from enterprises, organizations and individual entrepreneurs concerning our testing center accreditation expansion in the necessary fields.