NIIK has developed a process for minimizing human error in plant operations and maintenance.
Plant operational experience demonstrates that human error is a key contributor to operating inefficiencies and equipment damage. To improve plant operation and safety as well as increase plant availability and reduce maintenance costs we are focusing on approaches to prevent the occurrence and limit the effects of human error.
It´s a common knowledge that plant owners want their equipment to deliver the highest output with as little production cost as possible.
It can be achieved by:
increased quality of process performance
reduced energy consumption
improved operational efficiency
accurate process monitoring & parameters optimization
improved equipment reliability \extended equipment life,
which is definitely provided by integration of Automated Process Control System into the plant control system.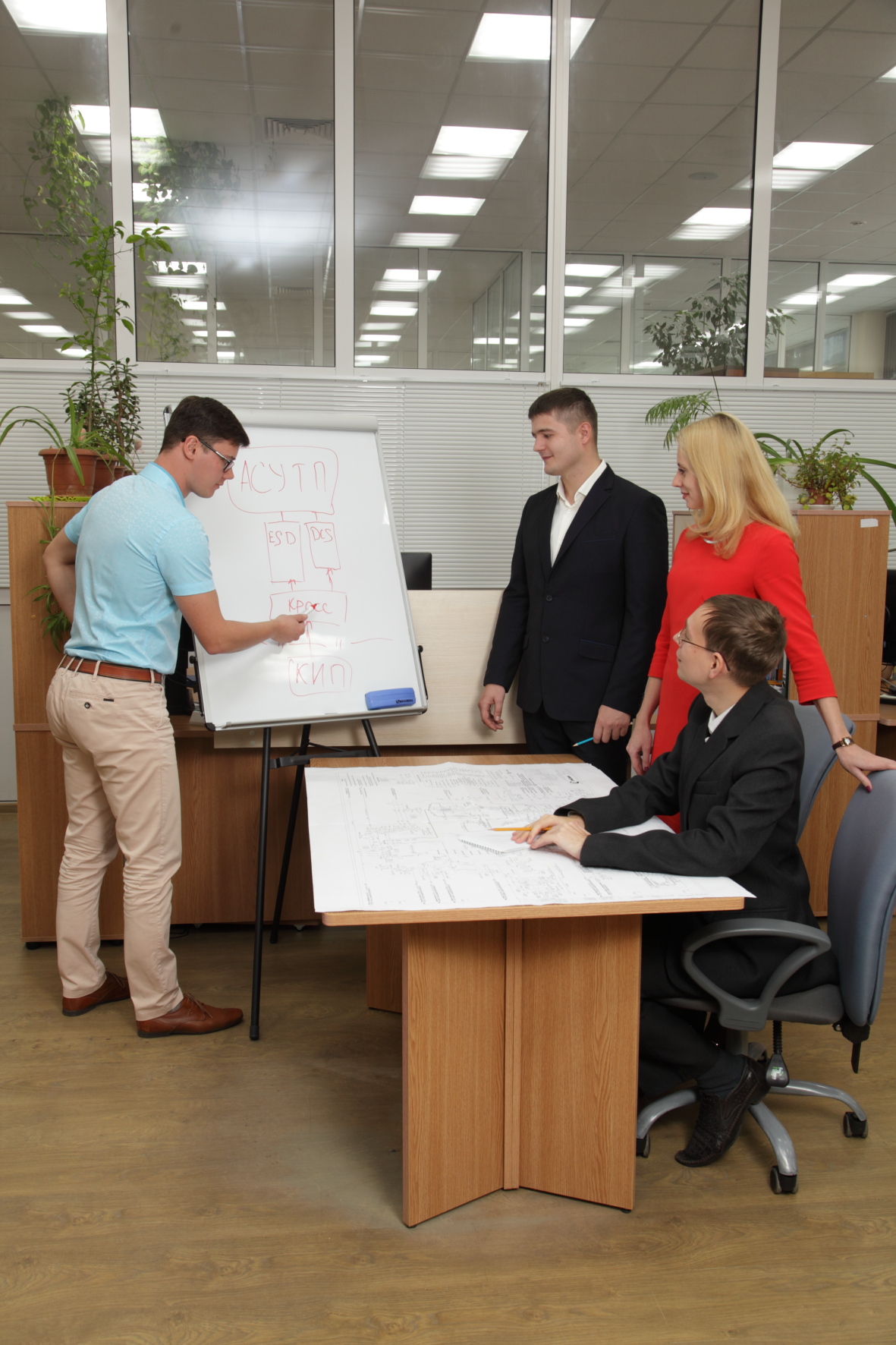 Automated Process Control System designed by NIIK can match your specific equipment or process with the best system for your application reducing your engineering and integration costs, improving productivity, quality and flexibility.
Measurement and testing equipment is provided by recognized and experienced companies working in this field: «Yokogawa», Invensys, Siemеns, АВВ, Emerson, Krohne, Endress+Hauser, Vega, Draeger, Honeywell, JUMO, WIKA.
The fittings of the most trusted brands as Sаmson, Dresser, ARCA are used.
NIIK's offering comprises both basic and detailed design packages for the following sections:
1. Automation of Technological Processes
2. Automation of Heating and Ventilation systems.
3. Automation of Refrigeration Systems.
4. Automation of Water Circulation System.
5. Automation of Commercial Visual Systems.
6. Automation of Fire- alarm System.
7. Automation of Firefighting System.
8. Complex of Engineering based Security Equipment:
security alarm system;
access control system;
system of video surveillance.
Advanced process control system
The system of advanced process control have the following structure:
sensors for measuring and transferring information;
programmable logic controller, realizing algorithms for controlling;
actuator for operation of final control elements converting signals from logic controller to electrical signals;
signal generator allowing for monitoring and control;
technical software and process support of the upper level for remote monitoring, managing and integration with systems of other levels
Optimal Control Systems (OCS)
For economically effective automatic control systems it is necessary to use control algorithms adequate to real objects. Meanwhile the following peculiarities should be taken into consideration: characteristics nonlinearity, multiplicity, nonstationarity, slow response, significant transport and transition delay in control channels, and their complicated operation conditions. Such conditions can be high levels of controlled and uncontrolled disturbances. It should be mentioned that these are not all problematic characteristics of control objects which require relevant solutions within the frame of designed control system structure.
Therefore creation of effective self-supporting APCSs demands a thorough investigation of specific characteristics of processes as control objects; application of up-to-date achievements of process theory, APCS synthesis and analysis methods and of course development of new approaches in this field.
These problems are successfully solved by the staff of Optimal Control Systems (OCS) department. The department has developed a dynamic optimization system which enables to improve safety and quasioptimal quality of APCS control loops on-line
Besides there were developed effective control structures (which consider concrete channels specifics and their movements' conditions) and relevant control algorithms for most essential control loops of urea production process.
Specialists of the OCS department have invented a new approach how to create a multilevel effective control system of a complicated process object.