19.09.2019
On September 11-15, 2019 the delegation of NIIK took part in the largest Ammonium nitrate/Nitric acid conference hold in Vienna, Austria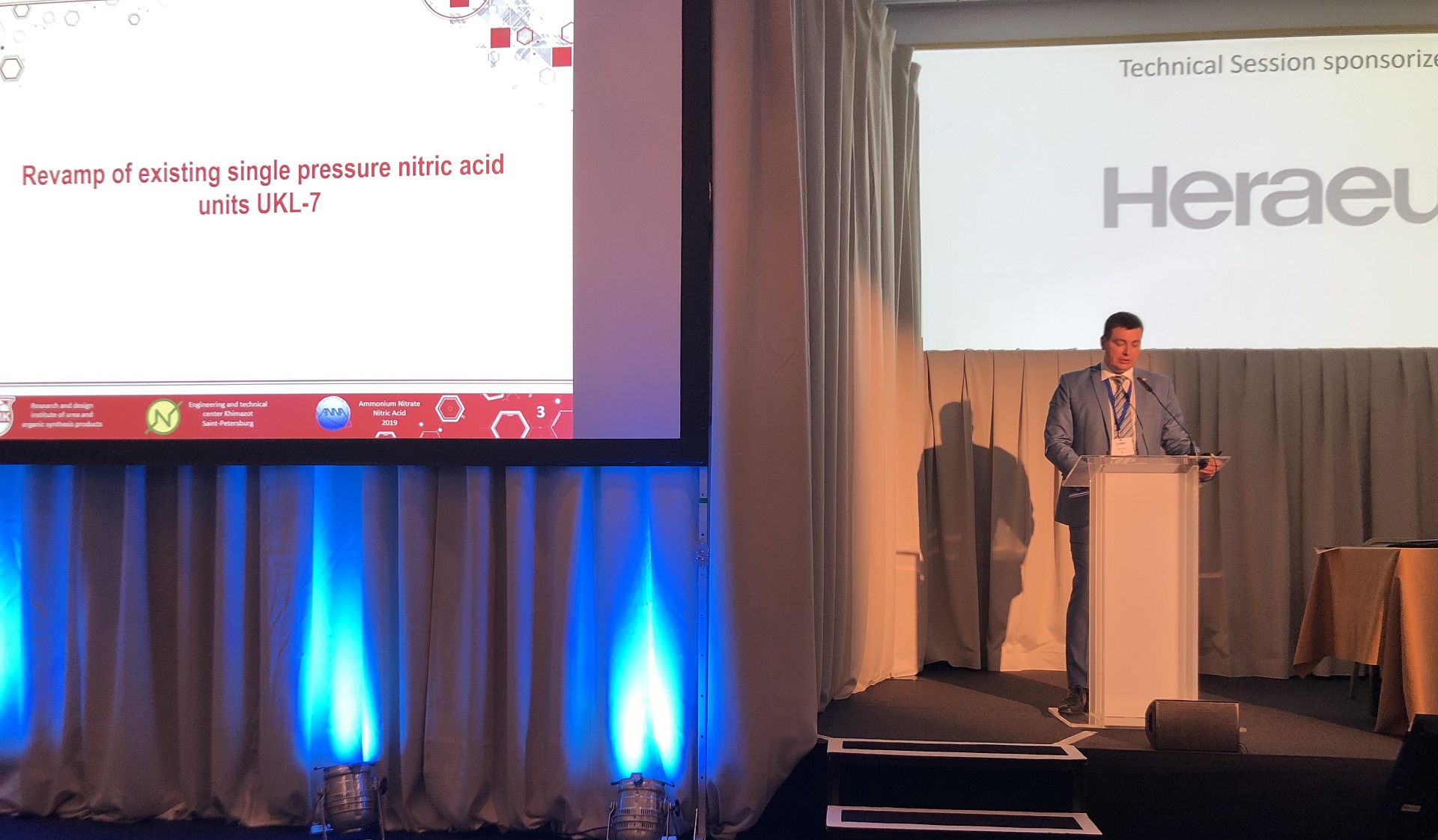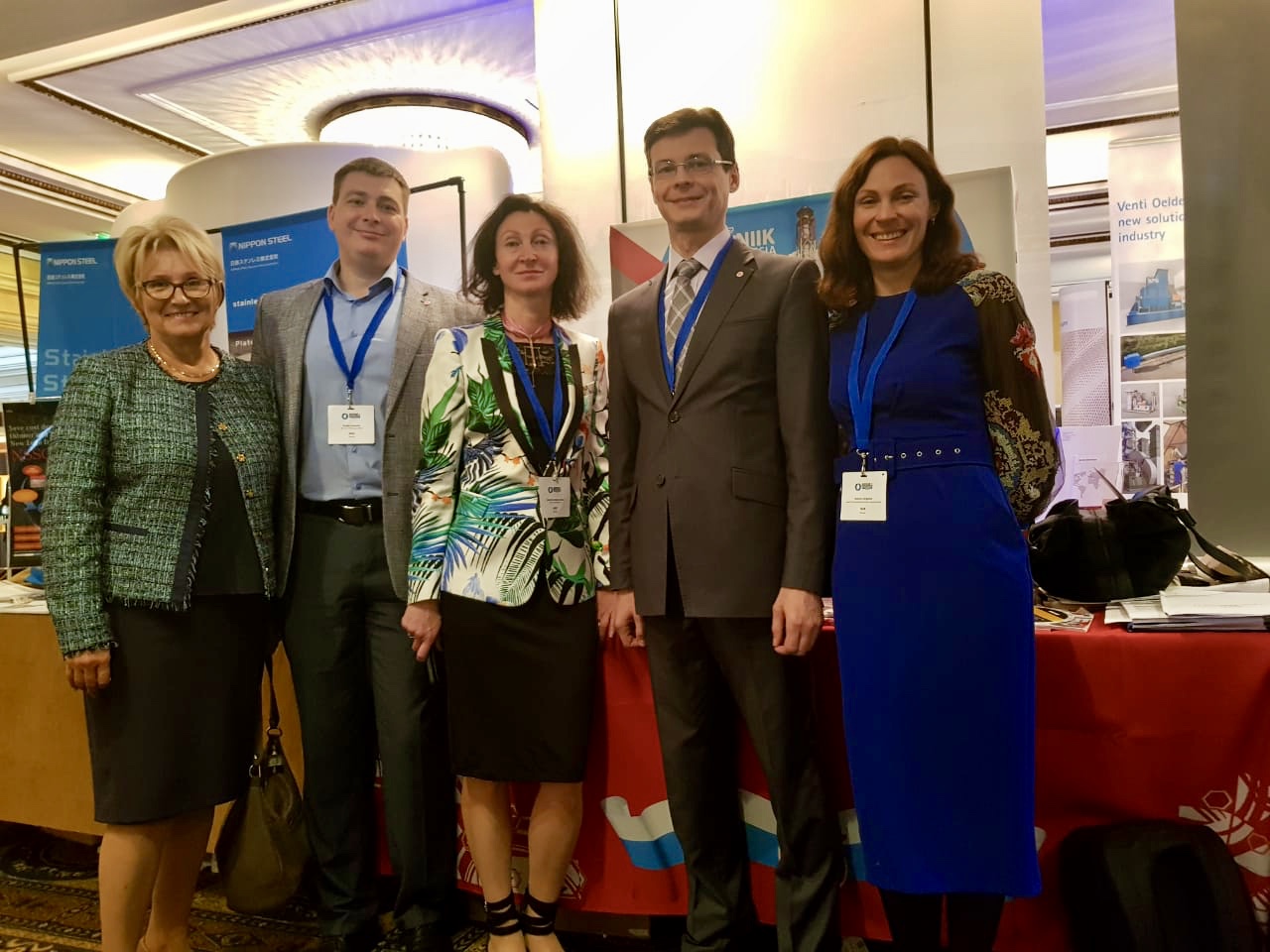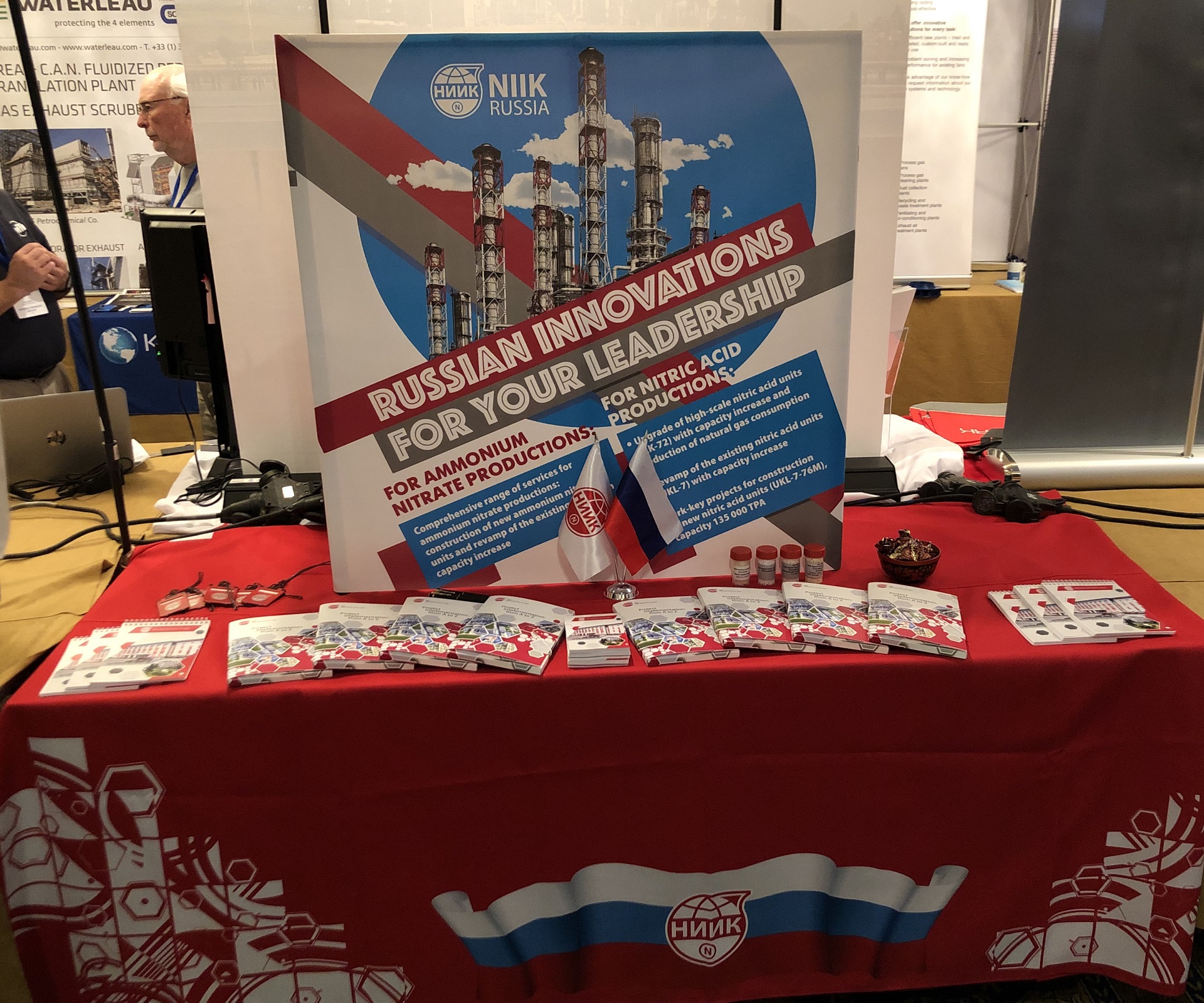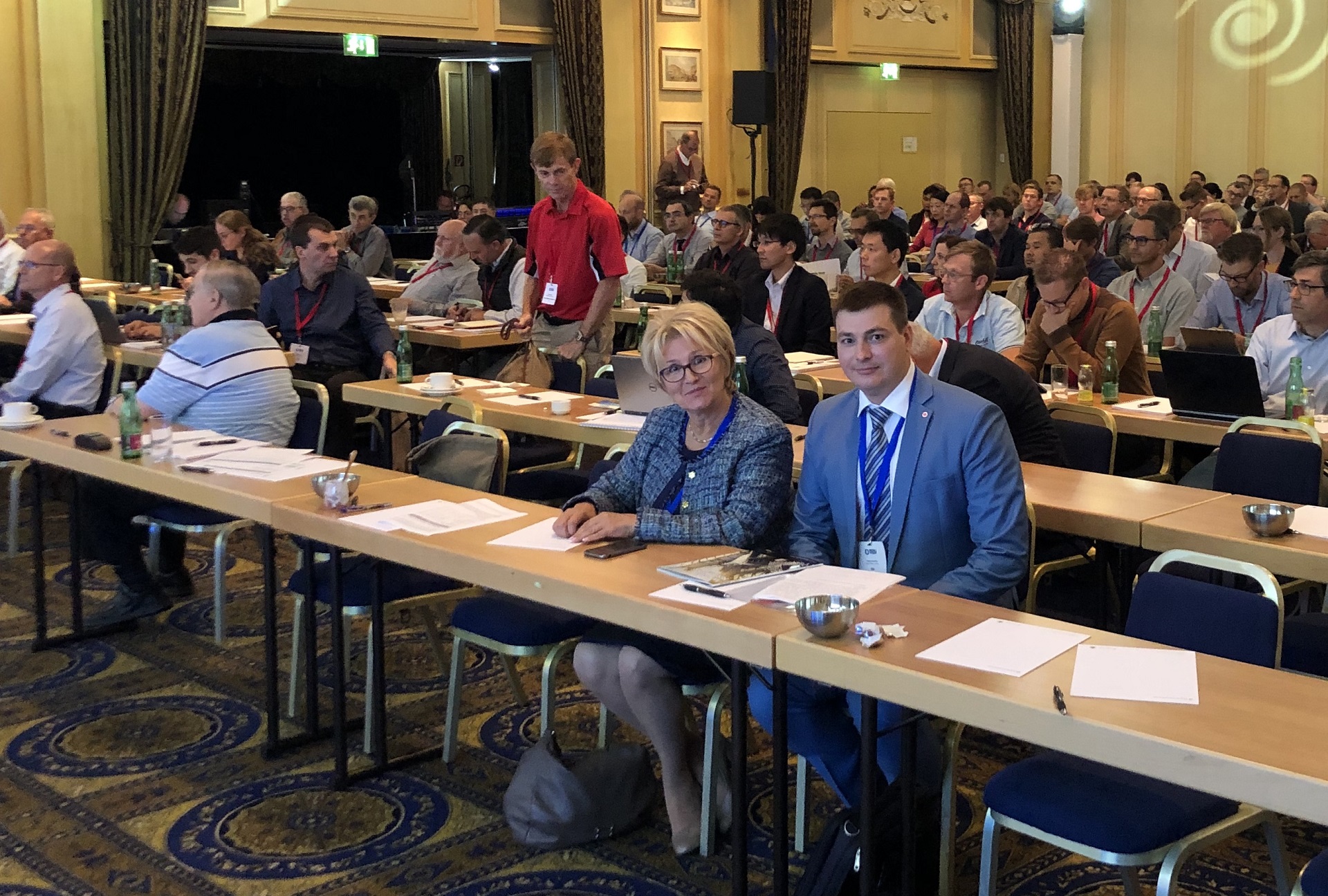 The event attracted more than 100 technical and safety experts from NA and AN chemical industries worldwide.
It is the third time when NIIK's specialists attend the conference sharing their experience in ammonium nitrate and nitric acid production. This time NIIK was represented by President&CEO Mr Igor Esin, Commercial Director Mrs Valentina Kolodinskaya, head of Moscow office Mr. Sergey Suvorkin, deputy general director of ITC HimAzot-Spb Mrs Natalia Temnaya and head of international business development department Natalia Kargaeva.
NIIK presented a report on its experience in modernization of existing and construction of new nitric acid plants with improved process performance parameters.
The participants expressed a strong interest in the presentation and company's exhibition stand. Our development in the field of urea granulation and prilling (prilling tower and High Speed Drum Granulator) can be successfully applied for complex ammonium nitrate –based fertilizers production.
NIIK's delegation had meetings with more than twenty companies including in particular the meeting with Yara' s specialists which performed technical audit of NIIK 's solutions in 2011 («Mineral fertilizer», Rossosh, nitric acid production unit AK-72). They expressed great interest in the project's results and intention to maintain the closest contact on further revamping of the existing large scale nitric acid production units.
The technical leader of Hungarian Nitrogénművek Zrt, with which NIIK had successful cooperation experience on urea units modernization was very interested on the company's latest developments and the possible ways to increase production capacity of its large scale nitric acid unit working under dual pressure.
The interest in cooperation on NIIK's nitric acid units UKL-7 and AK-72 was shown by Man Turbo, the leading supplier of gas turbine equipment, Heraeus company, developer and supplier of exhaust gas treatment catalysts removing NOX\N2O and many other companies.
«Сompany's development strategy, - says Valentina Kolodinskaya, - doesn't only follow diversification in engineering, but breaking into international markets with design, supply, construction services and creative technical solutions. The areas of nitric acid and ammonium nitrate are the most promising ones taking into account the company's focus on mineral fertilizers and its highest level of technical competencies"
NIIK was invited to visit chemical production facilities in Eastern and Western Europe.