05.07.2018
NIIK representatives took part in the 31st AFA International Technical Conference in Morocco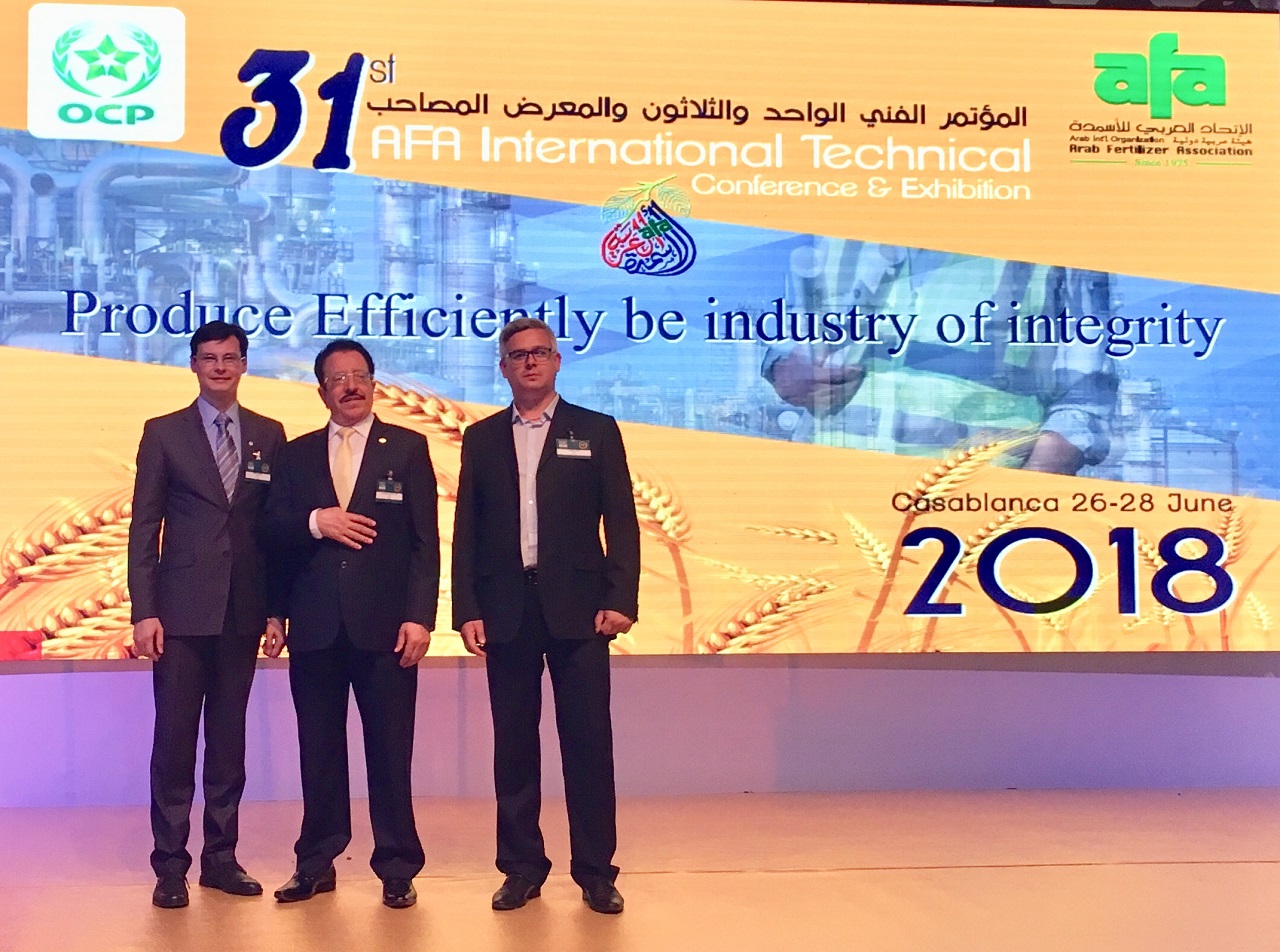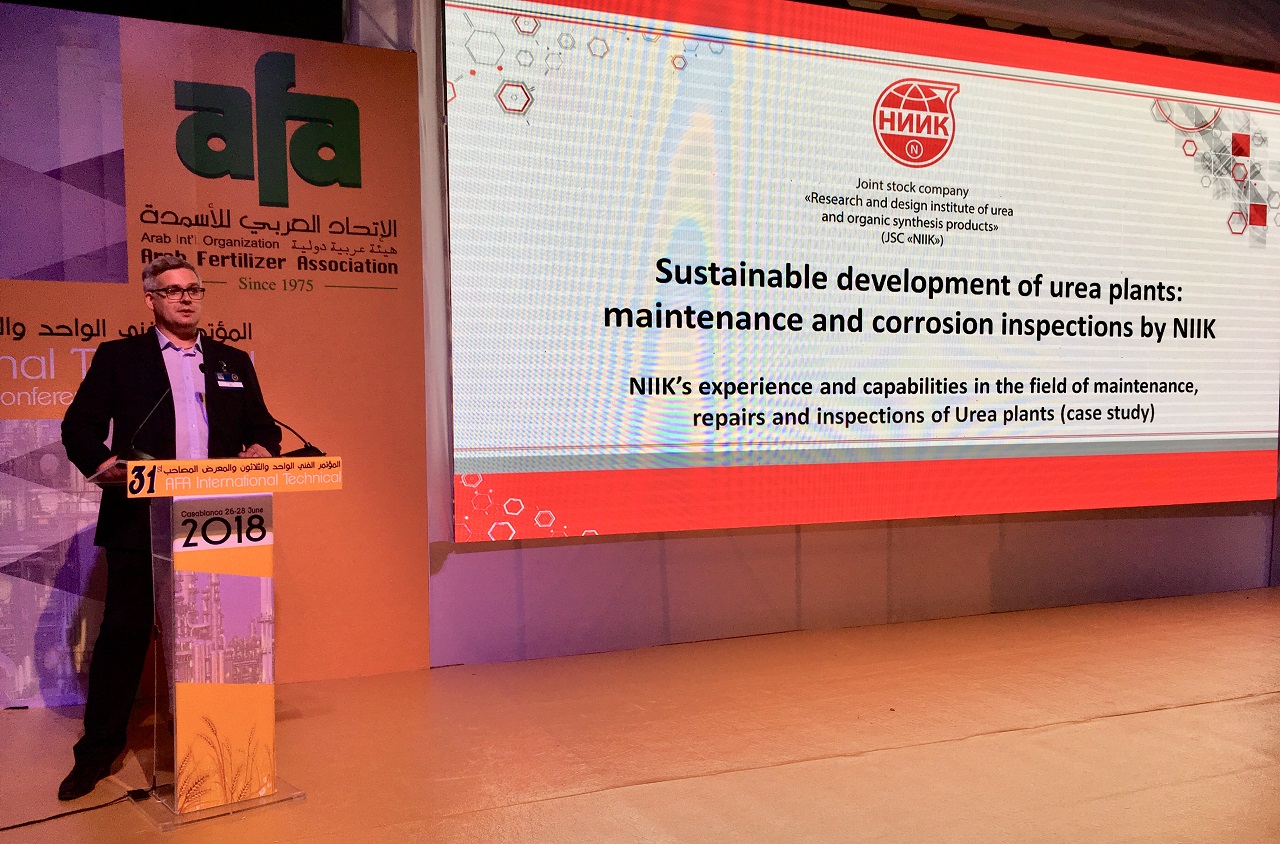 On June 11-15th, 2018 the delegation of NIIK consisting of the head of group of corrosion department Aleksei Tuzov and manager for international business development department Dmitry Obedin took part in the 31st AFA International Technical Conference in Casablanca, Morocco.
This year the conference was devoted to the various methods for efficiency enhancement, energy saving, environmental friendliness and reliability improvement of existing fertilizer plants. The delegates from the North Africa, Middle East, Asia and Europe shared their experience in the field of advanced technologies for inspections and repairs, as well as implementation of energy-saving technologies, design and revamps of fertilizer plants in compliance with up-to-date requirements for efficiency and safety. It is important to emphasize that the key focus of the leading manufacturers is now not only to achieve maximum economic results, but also to minimize the negative impact on the environment.
One of the most important trends is now the service life extension of the process equipment, which is impossible without its regular qualitative inspections and routine repairs. Since NIIK has a lot of experience in this area, the hosts of the conference asked representatives of our company to make a report on improving the stability of fertilizer plants and share NIIK's experience in conducting inspections, maintenance and repairs as in the case study at the Egyptian Fertilizer Company, where our engineers have repaired the liner of urea reactor and inspected the high-pressure equipment in July 2017.
After the presentation by NIIK, the esteemed AFA members thanked our speaker for the detailed information and expressed interest in further cooperation.
It should be also noted that the paper presentation was not the only reason for NIIK to take part in the conference. This event traditionally provides a good opportunity to meet with the main players in the fertilizer market of the Arab region and discuss promising projects.