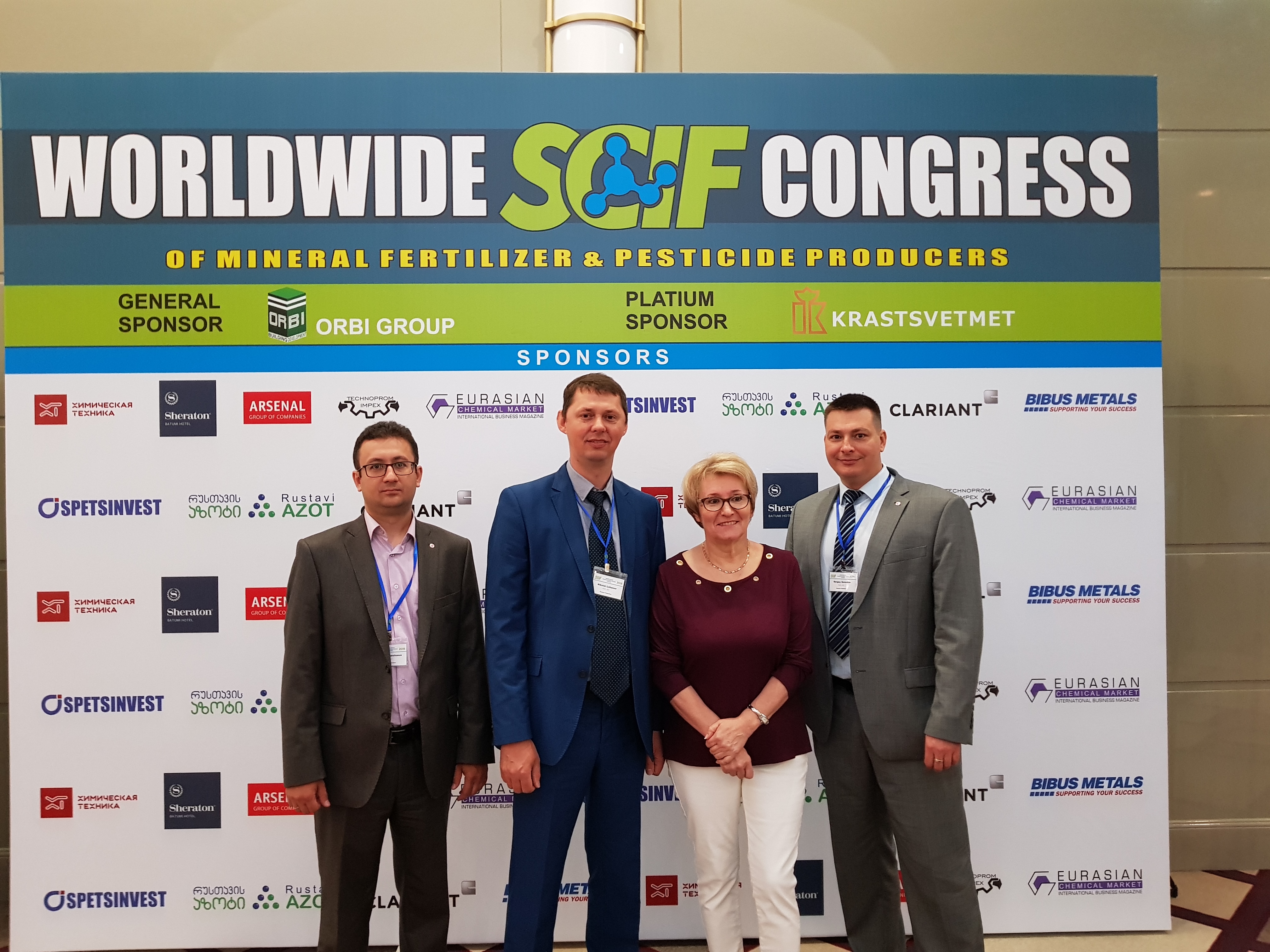 09.06.2018
NIIK presented its technologies on SCIF-2018
The Worldwide Congress of fertilizer and pesticide producers SCIF-2018 was held in Batumi, Georgia on May 15-19. Over 200 delegates from 30 countries representing leading Russian and foreign fertilizer producers, research and design institutes, international engineering companies and equipment manufacturers attended the event.
The SCIF-2018 program included 54 reports and 3 round tables. Issues related to the introduction of new technological processes, improving the economic and environmental performance of existing production facilities, increasing their productivity and energy efficiency as well as world market conditions were discussed at thematic sessions on mineral fertilizer and pesticide production.
Deputy General Director on Research & Development Nikolay Lobanov, Director of the Moscow complex office Sergey Suvorkin and Head of the Process Department Rinat Anderzhanov represented NIIK. The delegation also included NIIK's colleagues from Khimazot-SPb Engineering and Technical Center Natalia Temnaya and Evgeniy Hodos.
During the Congress, Rinat Anderzhanov made a report entitled "Increasing urea production capacity with construction of a new unit using the existing equipment to obtain urea solution for UAN production". Natalia Temnaya also gave a presentation on revamp, modernization and construction of UKL-7 and AK-72 nitric acid units.
NIIK's representatives were involved in the round table discussions devoted to ammonia and urea production. They made a presentation on the history of industry and prospects for the construction of new ammonia and urea production facilities in Russia.