22.02.2018
NIIK delegation took part in the 24th AFA Int'l Fertilizer Forum in Cairo, Egypt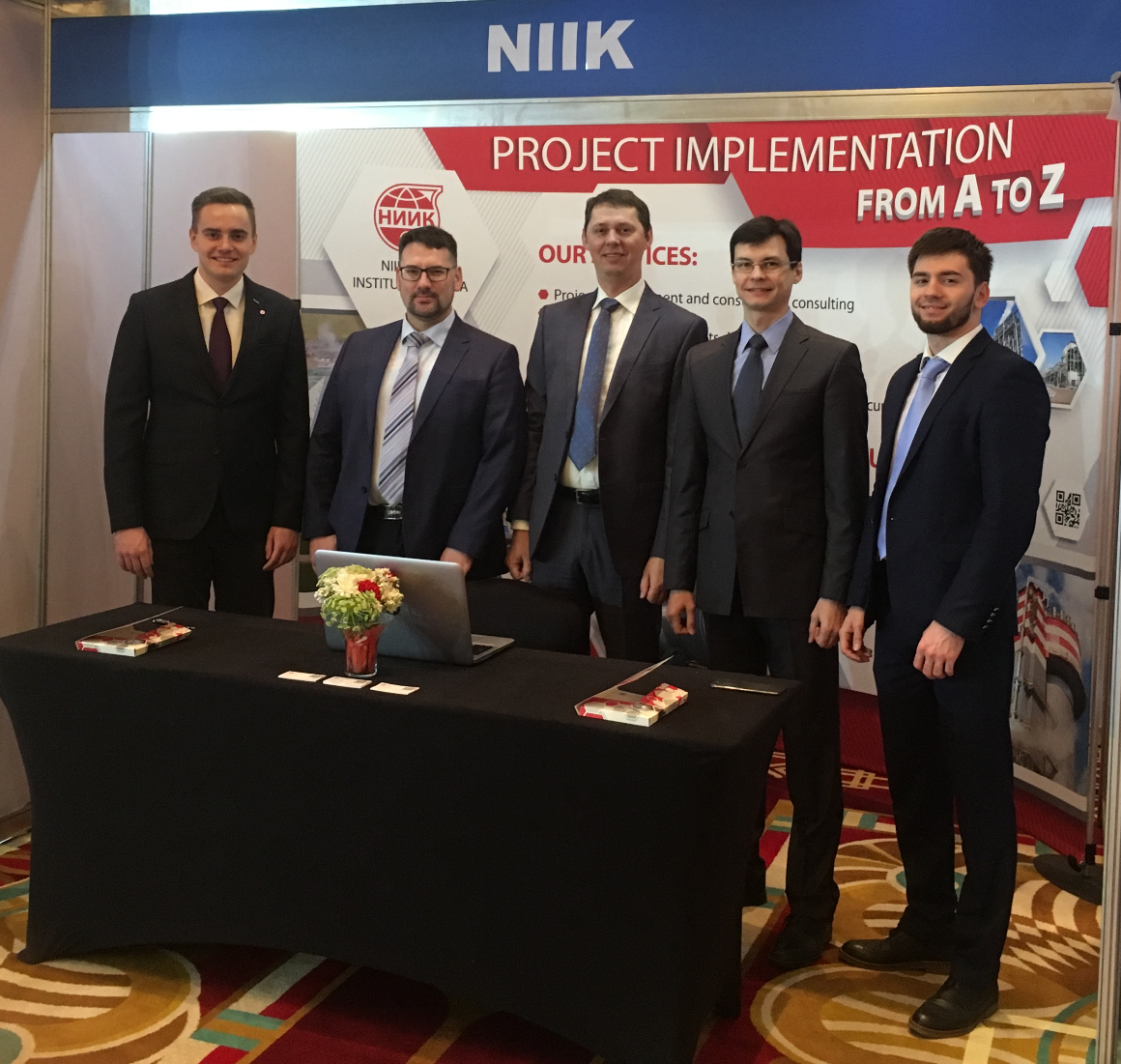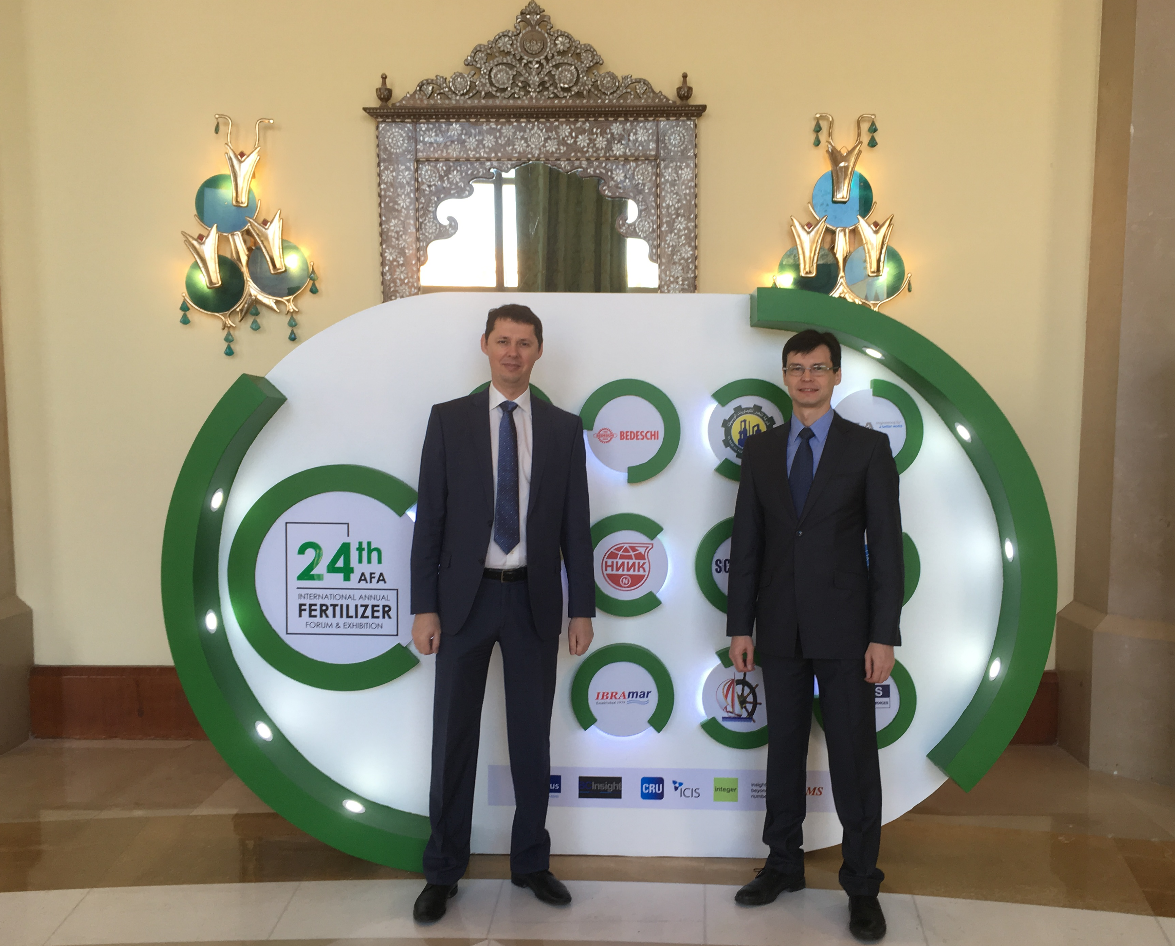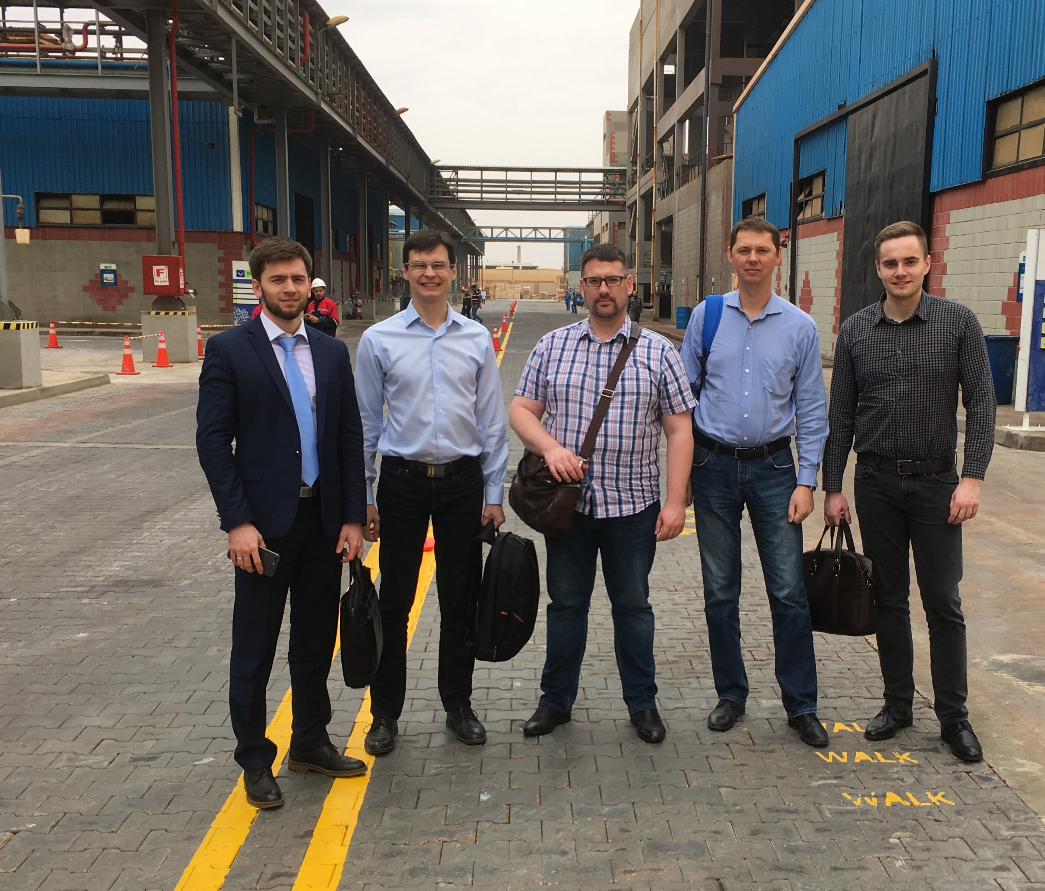 During the period from 10th to 15th of February 2018 NIIK delegation presented by Deputy Director for R&D Nikolai Lobanov, Head of Corrosion Dept. Aleksandr Chirkov and Managers for International Business Development Dmitry Obedin and Aleksandr Ezhov attended a regular 24th AFA Annual Fertilizer Forum in Cairo, Egypt.
In spite of some logistical challenges and temporary non-availability of direct flights between Russia and Egypt, the achieved results of our visit were worth all the efforts.
In the first instance it must be noted that the Annual Fertilizer Forum is considered the most significant economic event with regard to fertilizer industry in the MENA region, where the attendants come to decisions and develop the main trends for production of agricultural fertilizers for the nearest future. The companies' chairmen, executives and general managers representing more than 150 companies from more than 40 countries attend regularly the AFA forum to take part in the decision-making, which impacts directly on the global fertilizers market and food security in the Middle East countries. One of the key ideas of the forum was to discuss the prospects and methods for production of slow-release and compound fertilizers, that is to say the subject where NIIK remains one of the leaders.
Today we can proudly proclaim that NIIK became a household name in the Middle East's countries and most of the forum participants visited our exhibition booth many times. Within the event NIIK's team held talks with representatives of the leading urea producers from Egypt, Saudi Arabia and Africa; discussed possibilities for further cooperation in the field of modernization and improvement of existing fertilizer plants via the implementation of the set of internal devices by NIIK, and also in the area of high-skill repairs and inspections of the process equipment.
Even one of the largest Egyptian fertilizer companies ABU QIR invited immediately NIIK specialists for inspection of the stopped urea unit in order to estimate the scope of urgent repair works.
This time the Trade Representation of Russia in Egypt gave a good support to our business mission during the visits to several Egyptian fertilizer plants. According to the Trade Representation, NIIK remains currently among the first Russian non-resource companies which provide Egyptian producers with high-technology services.
In conclusion we would like to underscore that our Arabic partners are interested in NIIK's technologies and are ready to build strong relationships based on fruitful and long-term cooperation.