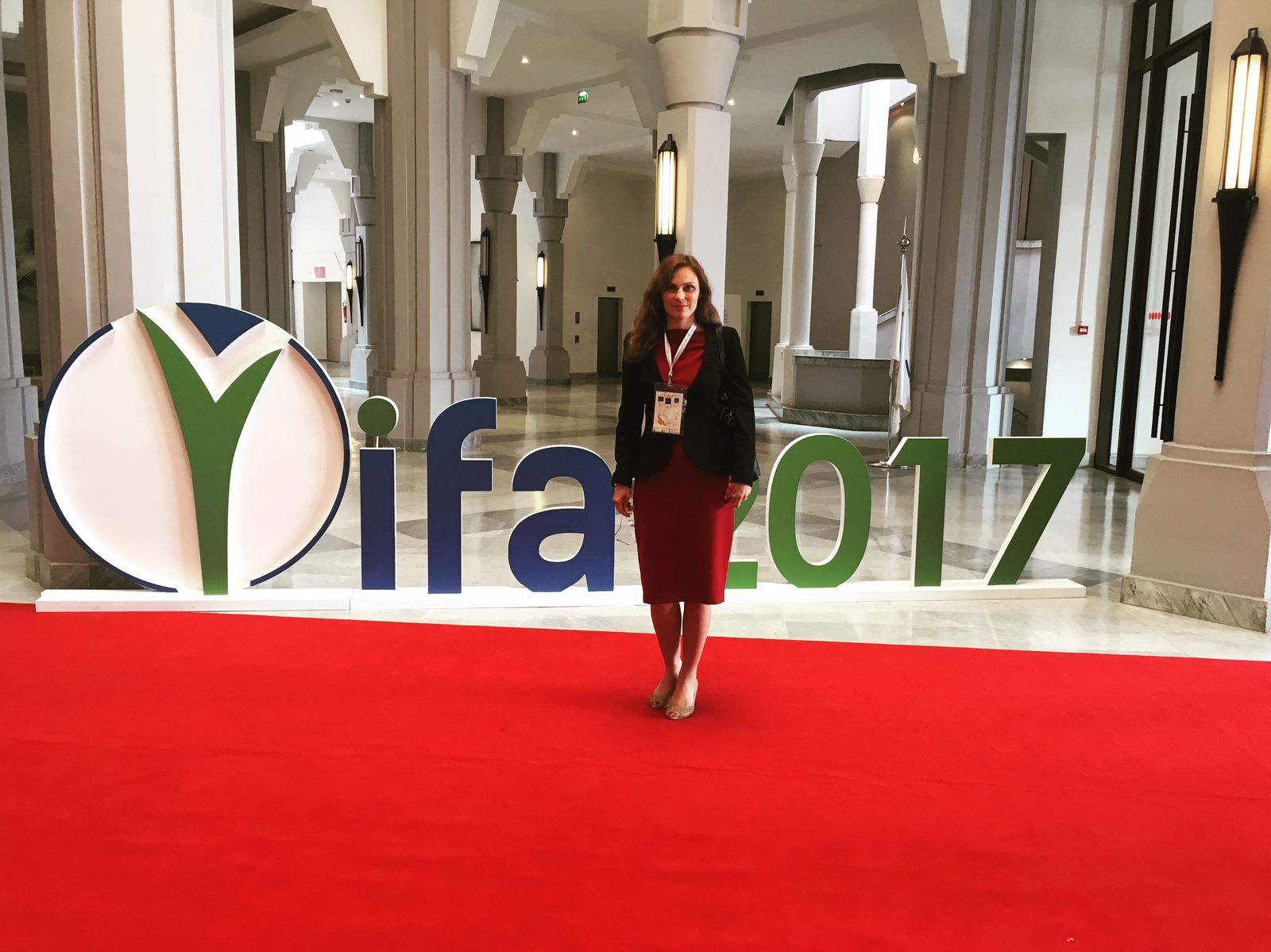 NIIK took part in IFA annual conference in Marrakesh
Head of international Affairs Department Mrs Natalia Kargaeva took part in IFA Annual Conference in Morocco (Marrakesh) organized by International Fertilizer Industry May 22-24.
The event drew over 1800 delegates from more than 80 companies.
The presented supply\ demand balances showed that fertilizer industry is slowly emerging from a decline and heading upwards. The capacities growth with new units coming on- stream should be gradual to make the growing supply meet the demand.
Particular emphasis was placed on value added fertilizers specifically on sulphur. IFA is developing a comparative study of 20 products containing sulphur that includes data on sulphur content and the technology used for their production.
Special attention was also paid to neem-coated urea now considered as controlled released fertilizer. In view of the ban on the use of the polymers coated fertilizers in Europe, production of neem-coated urea will make one of the priority directions of fertilizer industry.
Patented High Speed Drum Granulation technology designed by our specialists enables the production of sulphur-enhanced and neem-enhanced fertilizers strengthening competitive advantage of NIIK's technology in the granulation technologies market.
Since some producers face a number of bottlenecks and constraints using urea granulation and given its relatively expensive operation, NIIK develops new solutions and continually improves functionality of existing prilling towers which demonstrate the same level of effectiveness and are also in high demand now.
During the conference the meeting of working group on Eastern Europe and Central Asia (EECA) was held where the group members approved the draft template for standardizing fertilizer statistics on nitrogen fertilizer industry development in Russia.
The conference offered discussions with global leaders in nitrogen fertilizer manufacturing and expanded the scope of NIIK's business lines.