27.03.2017
NIIK team attended Conference and Exhibition Nitrogen & Syngas 2017 that took place from February 27 to March 2 in London, UK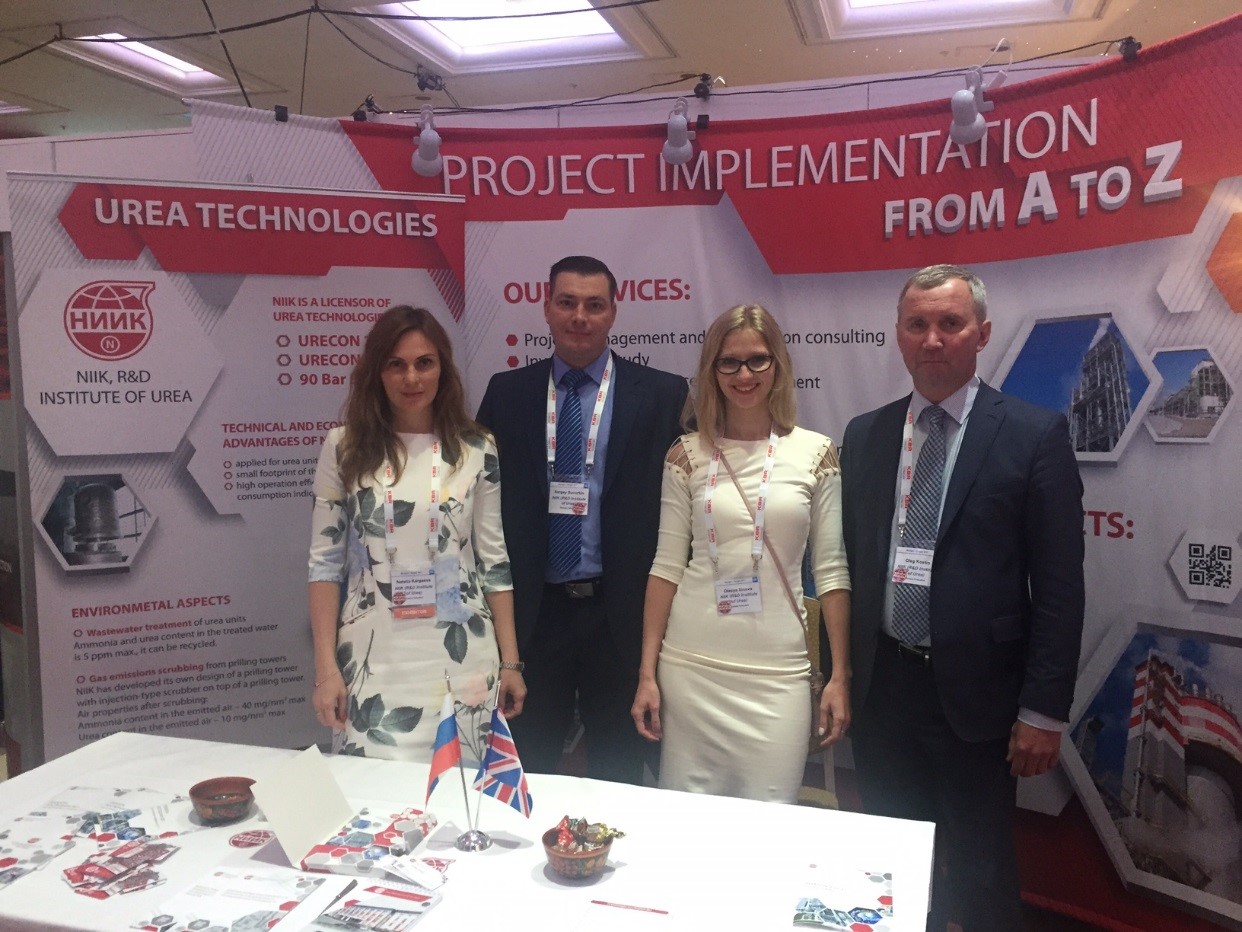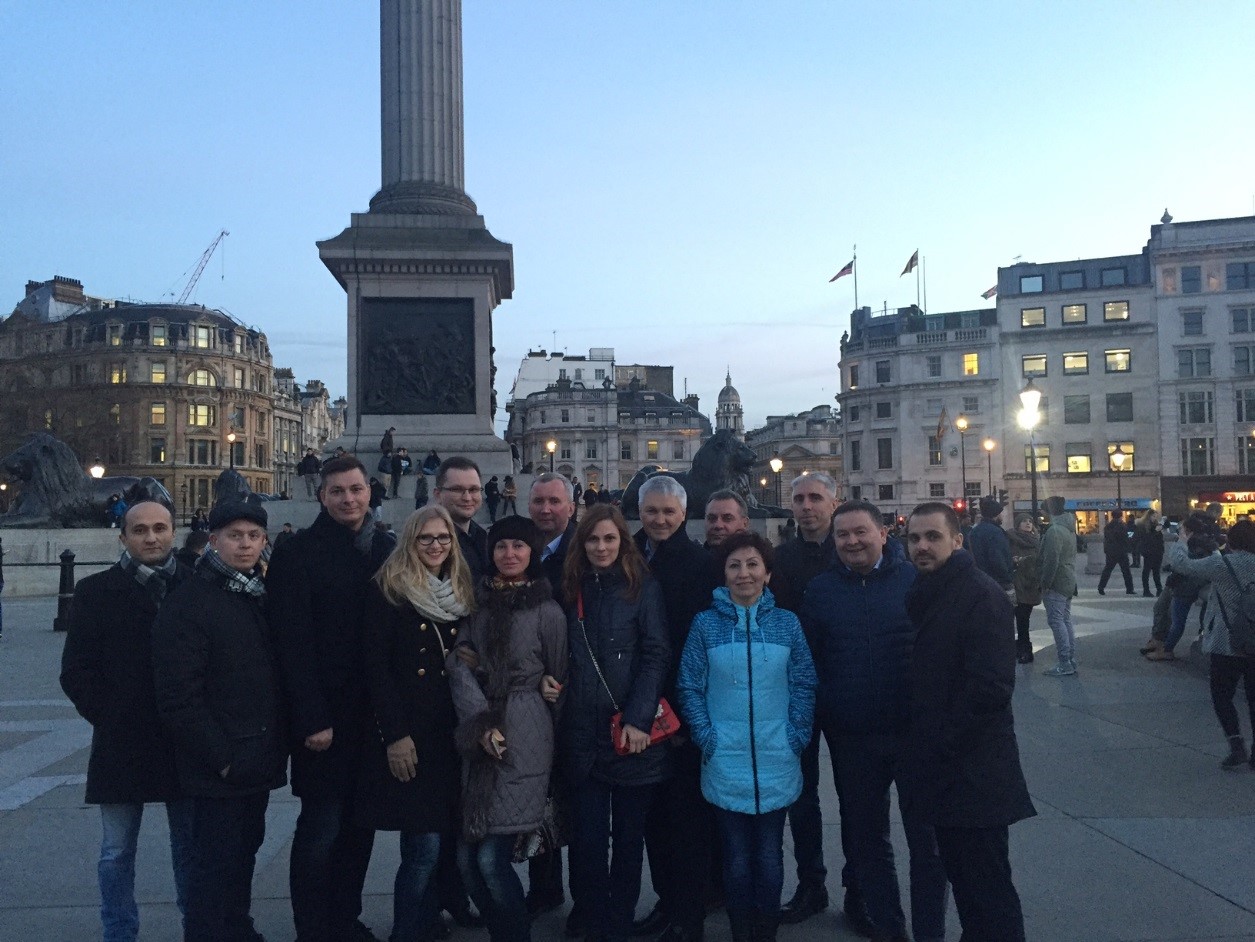 NIIK team presented by Chairman of the Board Igor Esin, General Director Oleg Kostin, Head of Moscow office Sergei Suvorkin, Director for construction Iyuri Bychkov, Head of Project Coordination Department Olesya Sineva, Head of International Affairs Department Natalia Kargaeva, International Affairs Manager Alexey Andreev attended Conference and Exhibition Nitrogen & Syngas 2017 that took place from February 27 to March 2 in London, UK.
The number of delegates attending this event grows every year. This time around thousand people attended the Conference.
At the technical seminar UreaKnowHow International Affairs Manager Alexey Andreev presented a paper «Prilling and granulation. Construction and revamp of prilling towers. Granulation in High Speed Drum Granulator». The paper has attracted much attention, as nowadays NIIK is one of few companies in world, which is deeply involved in improvement of prilling technology and construction of high efficient prilling towers.
The presentations at the Conference were divided into two sessions: ammonia, methanol and syngas and urea and nitrates. The participants could not only get the latest updates and trends on feedstock and fertilizer markets, but also go through the cases of projects implemented in the nitrogen industry. Except for the papers of process companies and technology suppliers, there were some project cases of EPC contractors like Mitsubishi Heavy Industries Ltd. (MHI). The paper of MHI was devoted to successful handover of Tatarstan fertilizer project. Following MHI, NIIK Director for Construction Iyuri Bychkov presented a paper «OSBL as an equal part to ISBL for implementation of EPC project and construction of integral production complex». The keynote of the paper was to emphasize that reliable OSBL facilities are as important as ISBL facilities. Many technology suppliers appreciated NIIK contribution into Mendelevsk fertilizer project and aimed at further cooperation for projects in Russia.
The conference is of the key business and network events. For the Russian projects, there were meetings with urea licensors like Saipem, Stamicarbon, Сasale, ammonia licensors Haldor Topsoe and KBR, EPC contractors Mitsubishi Heavy Industries Ltd. (MHI), Samsung Engineering and Technimont. Revamps of existing urea plants were discussed with both Russian customers (KemerovoAzot, TogliattiAzot, Acron, KuibyshevAzot) and the customers from CIS countries (GrodnoAzot, CherkassyAzot, KazAzot, RustaviAzot).
This year NIIK exhibition stand attracted many visitors. Urea manufacturers from Europe, Middle East and Asia were interested in our technical solutions for modernization and revamp of urea plants and corrosion inspections and repairs of high-pressure equipment. Suppliers and manufacturers of process equipment offered its products and services. Among other companies visited the stand, there were some NIIK foreign customers like PVFCCo (Vietnam) and Nitrogenmuvek Zrt (Hungary).
Special mention shall be made to the fact that this year CRU, the organizer of this conference and such popular conferences and exhibitions as Sulfur, Phosphates, Asian Nitrogen & Syngas, celebrated its 50th Anniversary. On behalf of NIIK, we want to congratulate CRU and wish them prosperity, challenging and fruitful work and more new events the same interesting as the ones that have been held for the last fifty years.