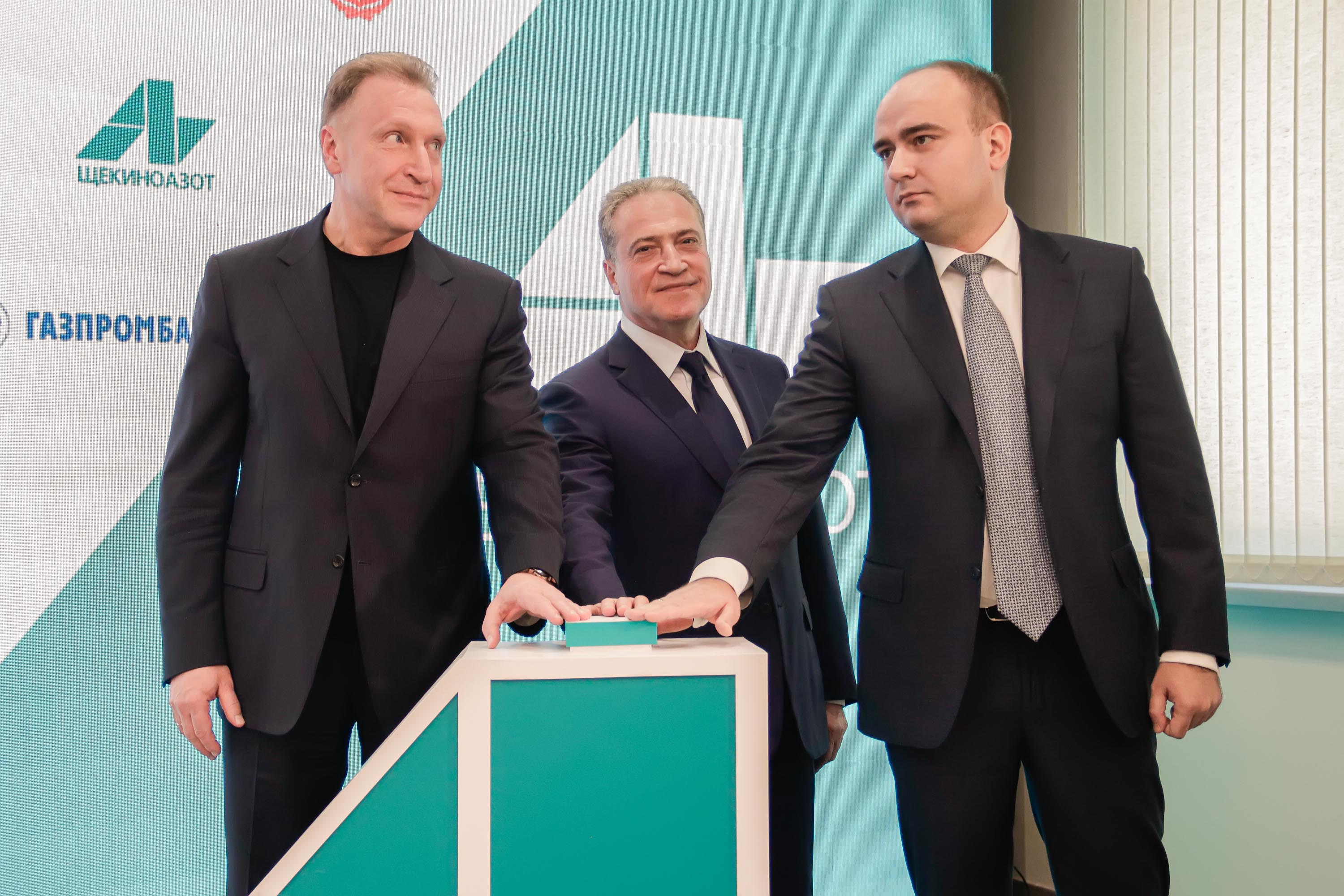 10/12/2021
Launch of a new methanol production facility in Shchekino
This is the third methanol production facility built here using the advanced technologies of the Danish licensor Haldor Topsoe, and the first plant built according to the technical documentation developed by JSC NIIK. NIIK specialists also carried out field supervision at the site.
The project complies with the decree of the President of the Russian Federation regarding the development of the export of non-recourse non-energy goods. The new production meets the latest control and automation requirements. Environmental safety is ensured by high technologies and modern treatment facilities with a membrane bioreactor. The project is financed by the state development corporation VEB.RF and Gazprombank. Methanol-500 was built within the framework of the Project Financing Factory - an investor support mechanism. It took four years to build it. Investments in the project amounted to 270 million euros. The new production created 120 jobs.
On October 8, a solemn ceremony was held at JSC Shchekinoazot in honor of the construction completion of the M-500 methanol production facility and the beginning of start-up operations.
The event was attended by Mr. Igor Shuvalov, Chairman of the VEB.RF State Development Corporation, Mr. Vyacheslav Fedorishchev, First Deputy Governor of the Tula Region, Mr. Boris Sokol, President of Shchekinoazot, company members, heads of federal and regional ministries and departments, and Gazprombank representatives.
With the commissioning of a new production plant and taking into account two other methanol projects previously implemented by the company, Shchekinoazot will become the leader in terms of methanol production in Russia and Europe.
"The M-500 plant is a high-tech one. It has a resource and energy efficient technology. The project is strategically important both for the company and for our country," said Mr. Boris Sokol, President of Shchekinoazot. He also addressed words of gratitude for assistance and support in the implementation of the project to the Governor of the Tula Region, the management of
Vnesheconombank, Gazprombank, the licensor company Haldor Topsoe, as well as the designing company JSC NIIK and the general contractor Volgograd company NZM. He thanked the staff of the Shchekinoazot plant, as well as contracting, engineering and construction organizations for their responsible work.
NIIK management expresses its deep gratitude to all employees of the company who took part in this project. They showed themselves as highly qualified and responsible specialists.