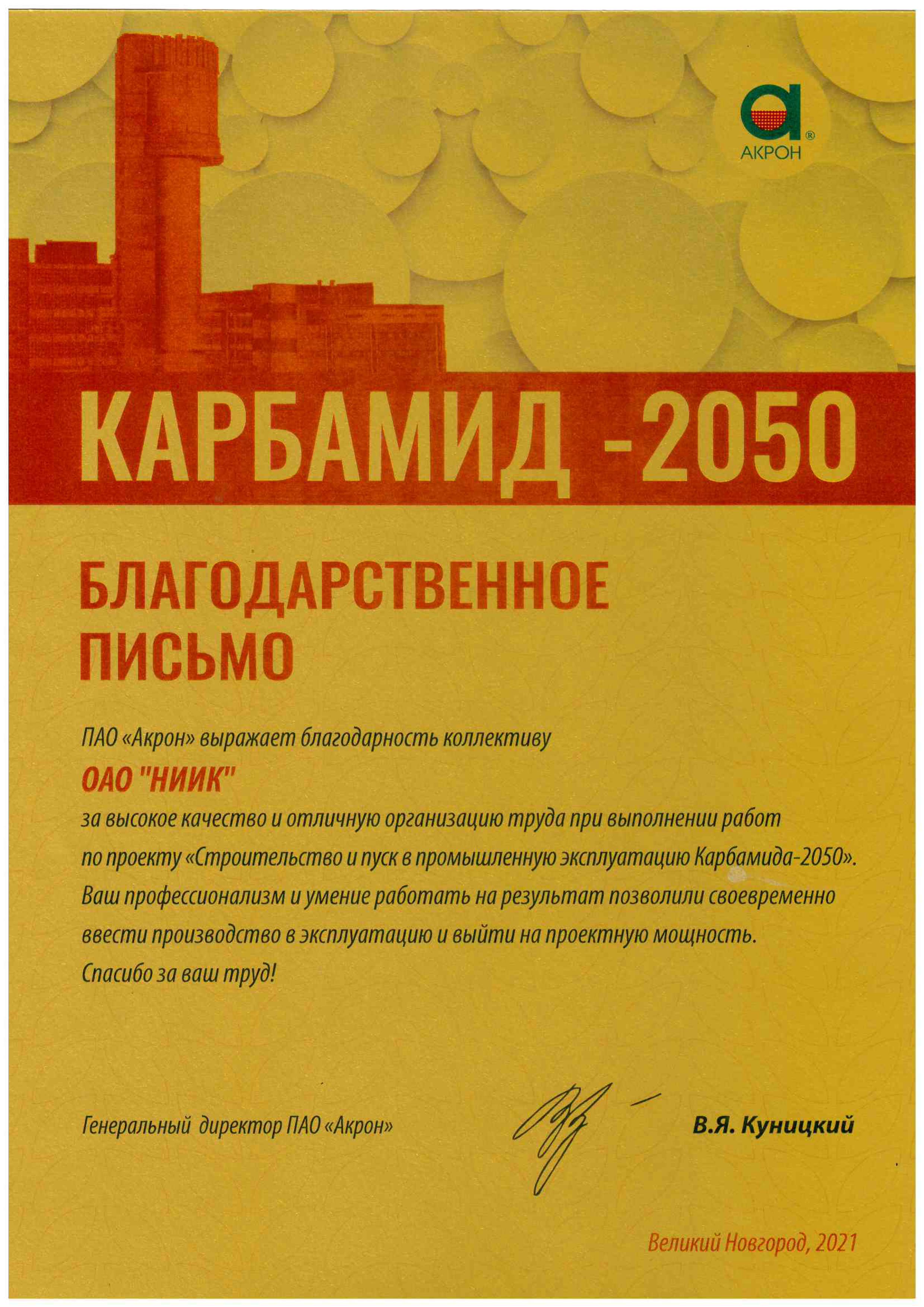 09/24/2021
On September 21st, Veliky Novgorod hosted a gala evening dedicated to the launch of the modernized Urea Plant using NIIK technology at PJSC Acron. The General Director of JSC NIIK Mr. Igor Esin attended the event.
Plant №6 is based on NIIK's own advanced stripping process technology - URECON®2006. The modernization of the Plant made it possible to increase the capacity from 600 to 2050 MTPD, while the annual production of urea will amount to 2 million tons.
The unit has already been in operation for a month, which allowed the customer to fully assess its efficiency, high quality and excellent organization of work during the implementation of the project by the specialists of JSC NIIK. Mr. Igor Esin got a letter of gratitude and a commemorative medal in honor of the completion of construction and commissioning of the modernized Urea Plant.
"Your professionalism and ability to work for the result allowed us to put the production into operation on time and reach its design capacity. Thanks for your hard work!" – says the letter of gratitude.
At a meeting with the management of PJSC Acron, the sides discussed prospects for further cooperation on the modernization of existing and construction of new chemical plants.