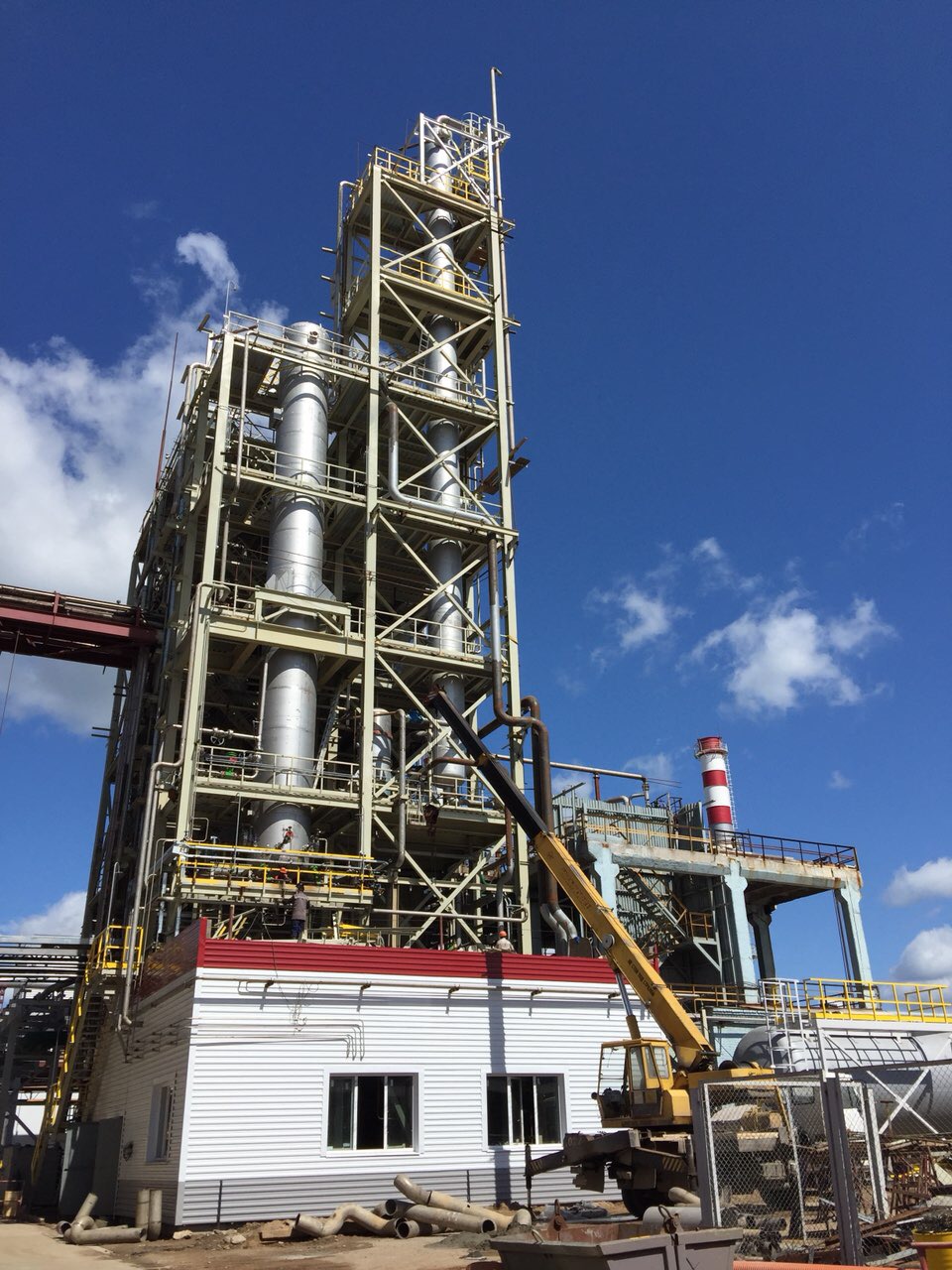 07/25/2018
NIIK and Aсron to implement modernization of urea unit №5 and installation of granulation unit with capacity 2000 TPD
In 2017 NIIK signed a contract with Novgorodsky GIAP for modernization of Acron urea unit №5 aimed at capacity increase to 1250 TPD.
Both basic and detailed design has been developed and a positive resolution of expertise has been received in the end of the year.
Under the terms of the contract the medium pressure condenser was replaced and a new recycling condensate cooler was installed which allowed to enhance unit's capacity.
The unit №5 was put into operation and currently achieved 1350 TPD which exceeds the guarantee limit.
Furthermore, the project agreement was signed for development of basic and detailed design on urea granulation unit with capacity 2000 TPD. The technology licensor is Stamicarbon company (Netherlands).
NIIK is developing documentation on urea unit №5 evaporation section revamp to increase its capacity to 1250 TPD. Urea melt will be supplied to granulation unit. The works under the project are being performed jointly with Stamicarbon.