03/21/2018
NIIK took part in an official groundbreaking ceremony of laying the first cube of concrete at the construction site for "Ammonia – Urea – Melamine (AUM)" industrial complex at PAO Metafrax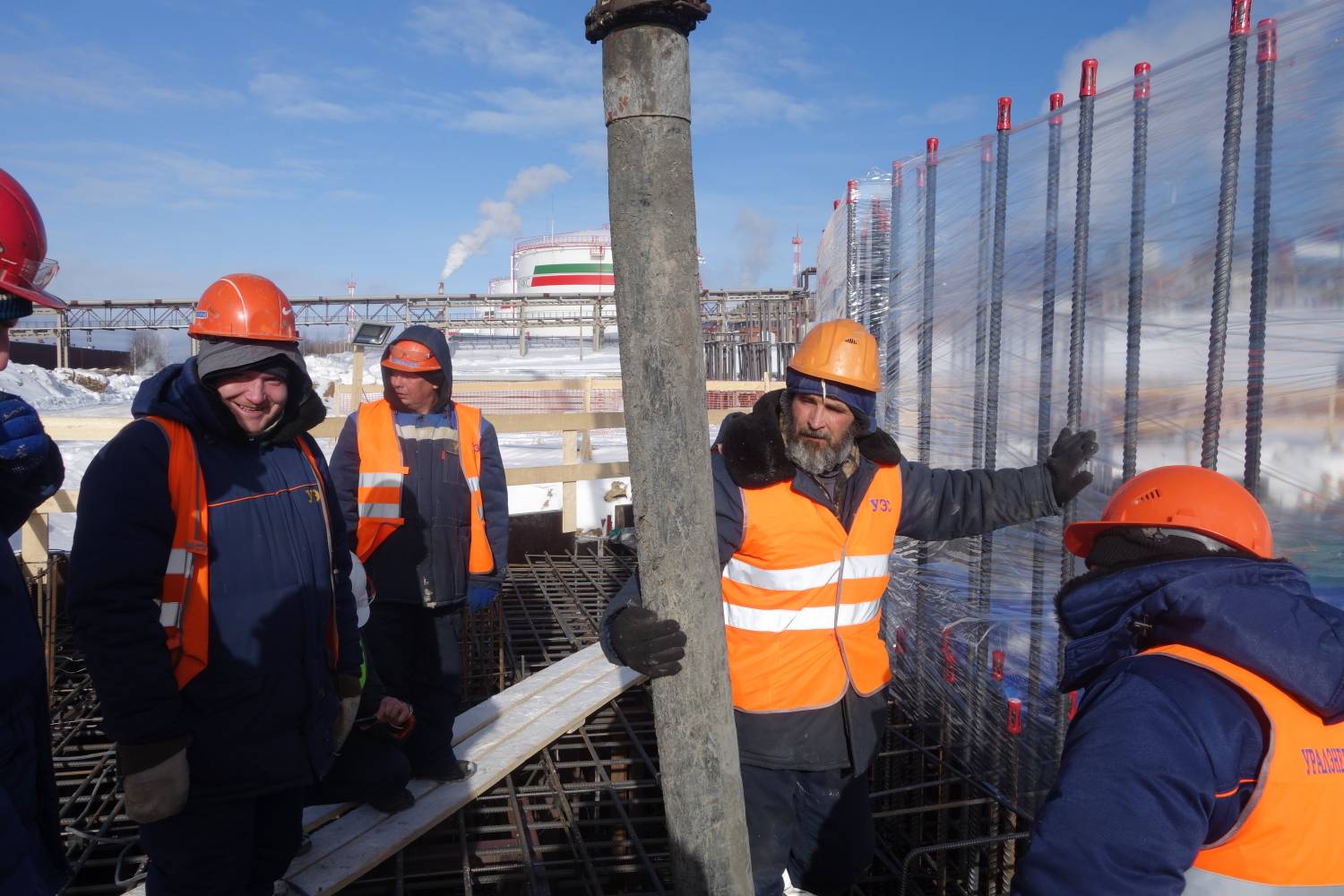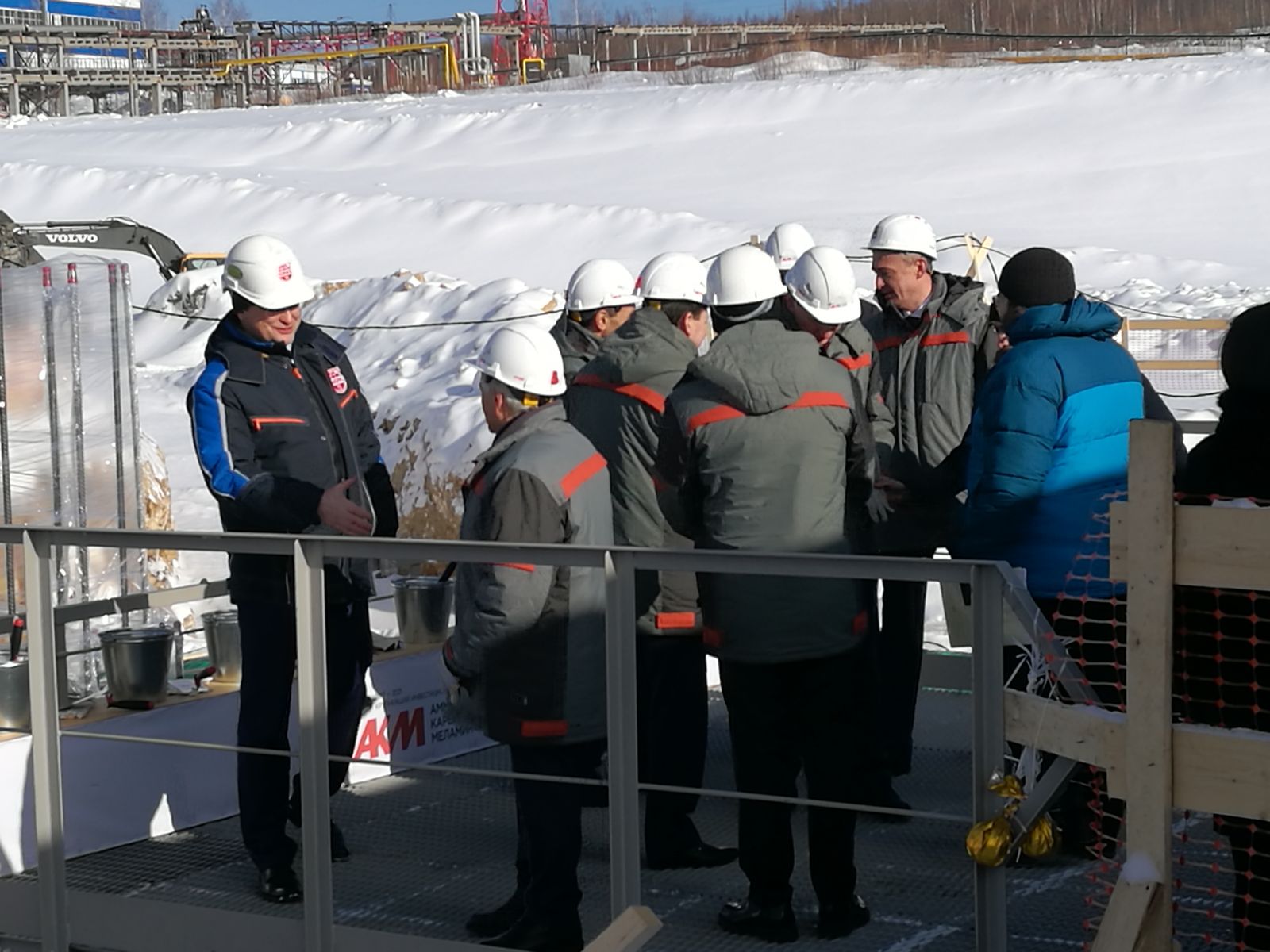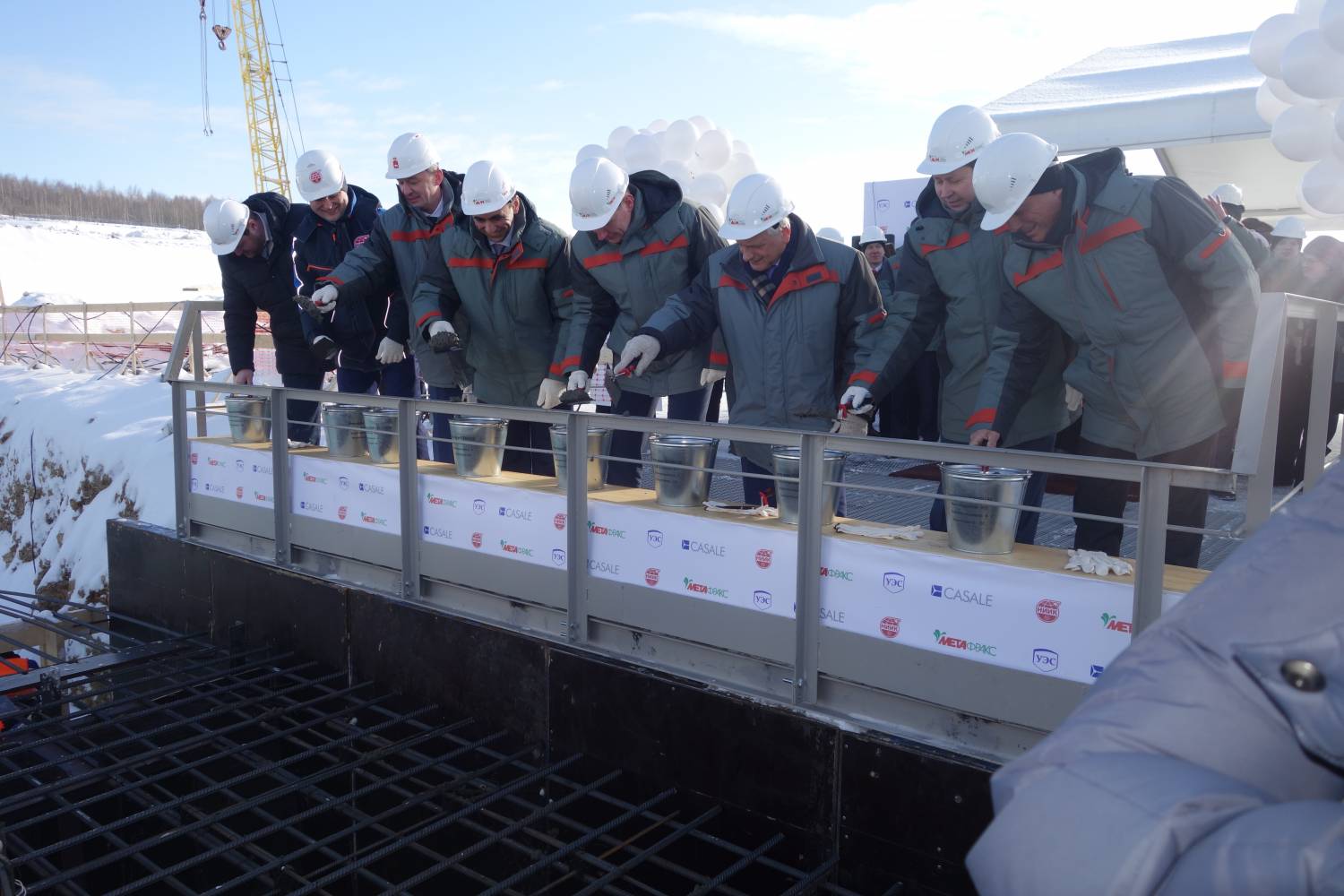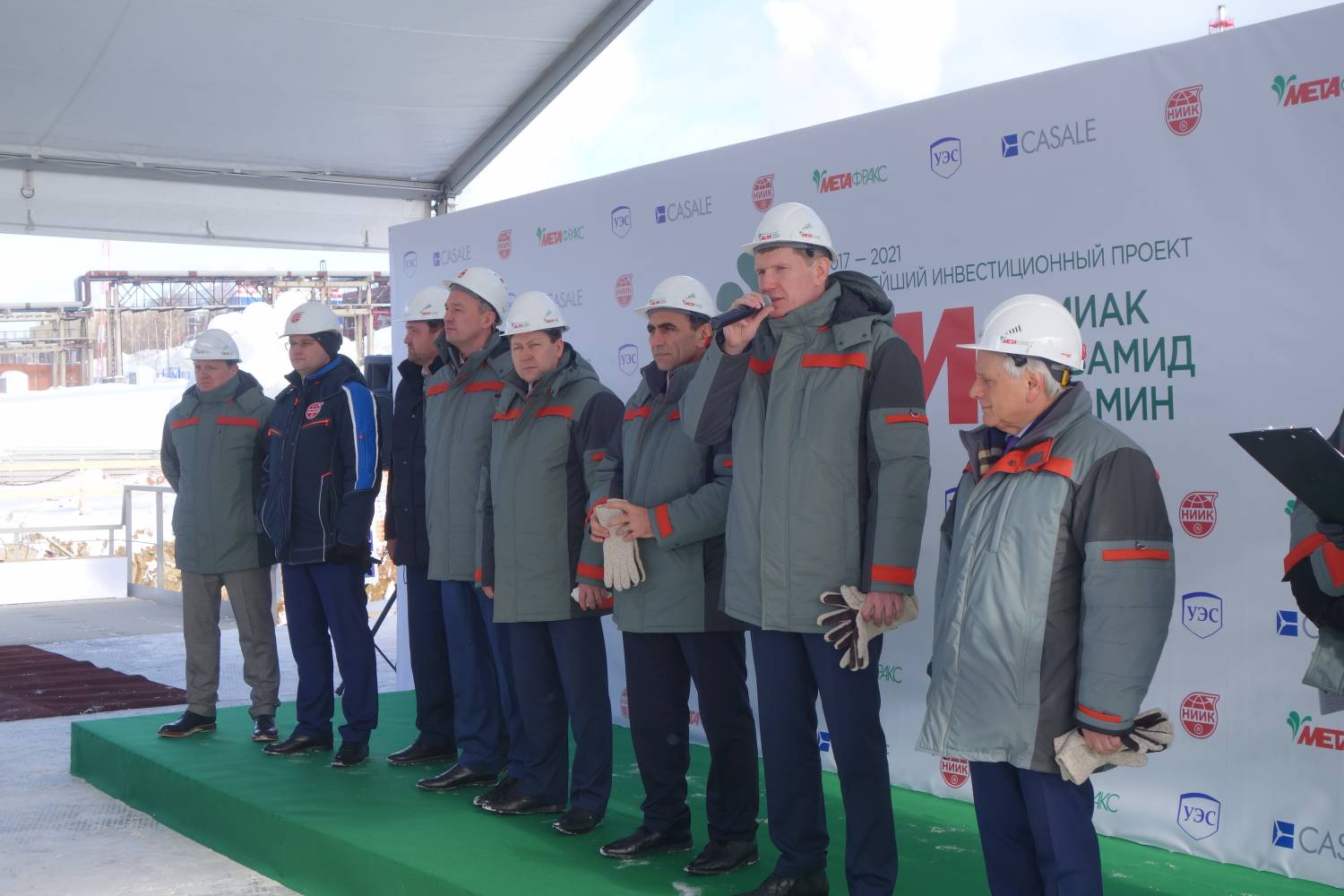 The biggest investment project in the chemical industry has been officially started on the 2nd of March 2018.
The Governor of the Perm Territory Maxim Reshetnikov, the board chairman of METAFRAX Armen Garslian, general director of METAFRAX Vladimir Daut, licensor representatives and general contractors - CASALE SA (Switzerland), NIIK, URALENERGOSTROY attended the official groundbreaking ceremony. Technical director Aleksander Shishinov and construction director Yurii Bychkov were delegated from NIIK to take part in this event.
The first cube of concrete was laid in the foundation of urea prilling tower which will be the highest building of future plant. All project and detailed design documentation of the prilling tower was developed by NIIK.
By now NIIK has already arranged its own construction office and started some works at site. Thus far some of underground utilities have been installed successfully, the contract for concrete works has been signed with Turkish STELLAR CONSTRUCTION company.
As stated by construction director Yurii Bychkov during the official ceremony «The future industrial complex will became the embodiment of the progress in different areas, such as environment protection, small towns development, new job formation and implementation of high-tech manufacturing process. All this gives us confidence that we do right things for our country. To make this grand project the Customer put together an excellent team and we are really proud to be a part of it. We will do all our best, apply all our knowledge and experience in order to meet all expectations and justify the trust rendered».
Around 400 permanent jobs will be created to run the plant. More than 3000 specialists mainly from the Perm Territory (builders and installation specialists) will be temporary involved during the construction period. The budget from the contractors will amount tens of millions of rubles.
The first cube of concrete laid on the 2nd of March was not the last one. All this month construction works has been going on at site, it took a few days to complete the foundation pouring. The works on prilling tower's erection will soon begin.