11/01/2017
On the 1st of November 2017 and in the run-up to its 65th anniversary JSC NIIK has signed a contract with PAO Metafrax within the "Ammonia – Urea – Melamine (AUM)" project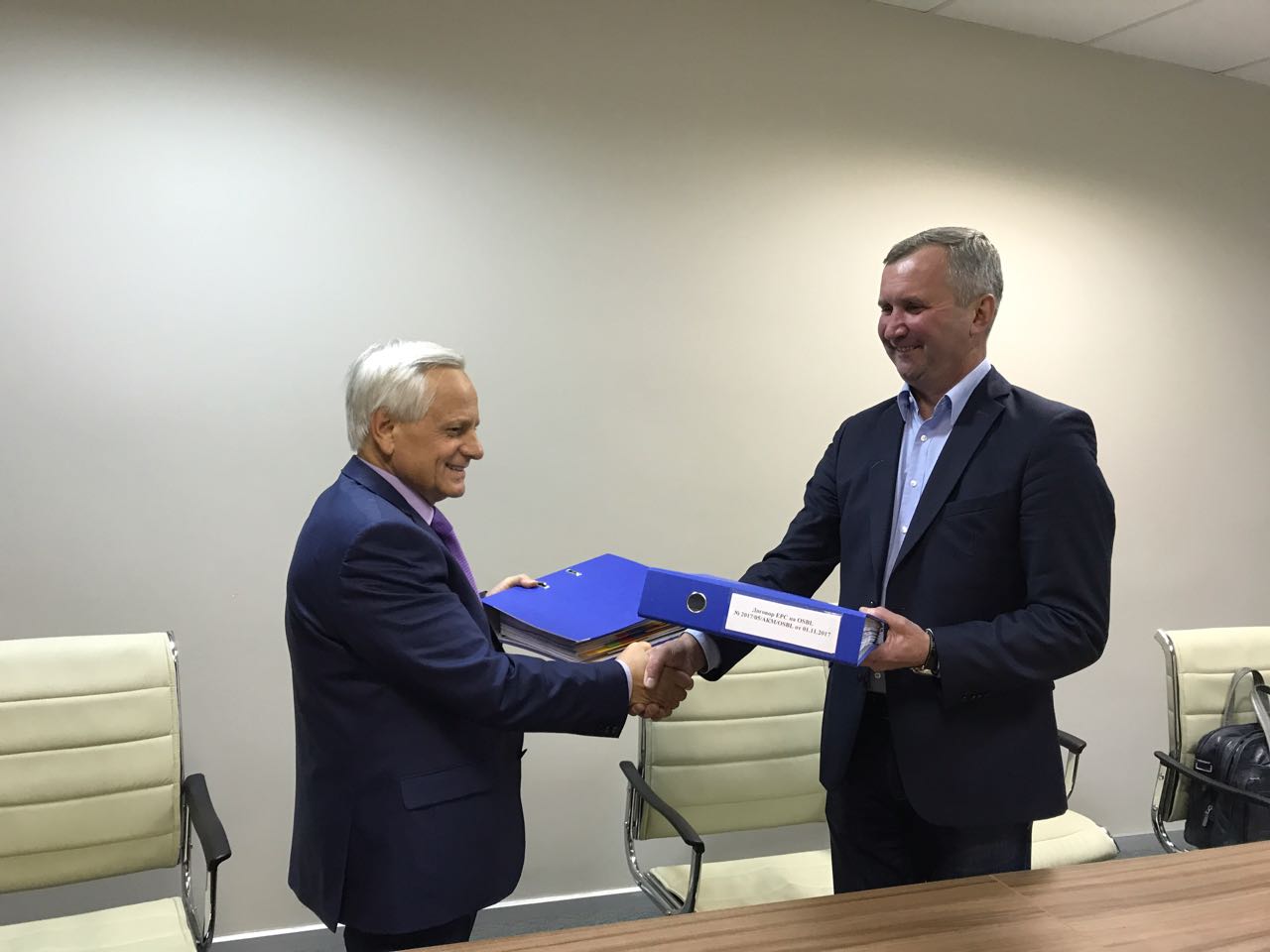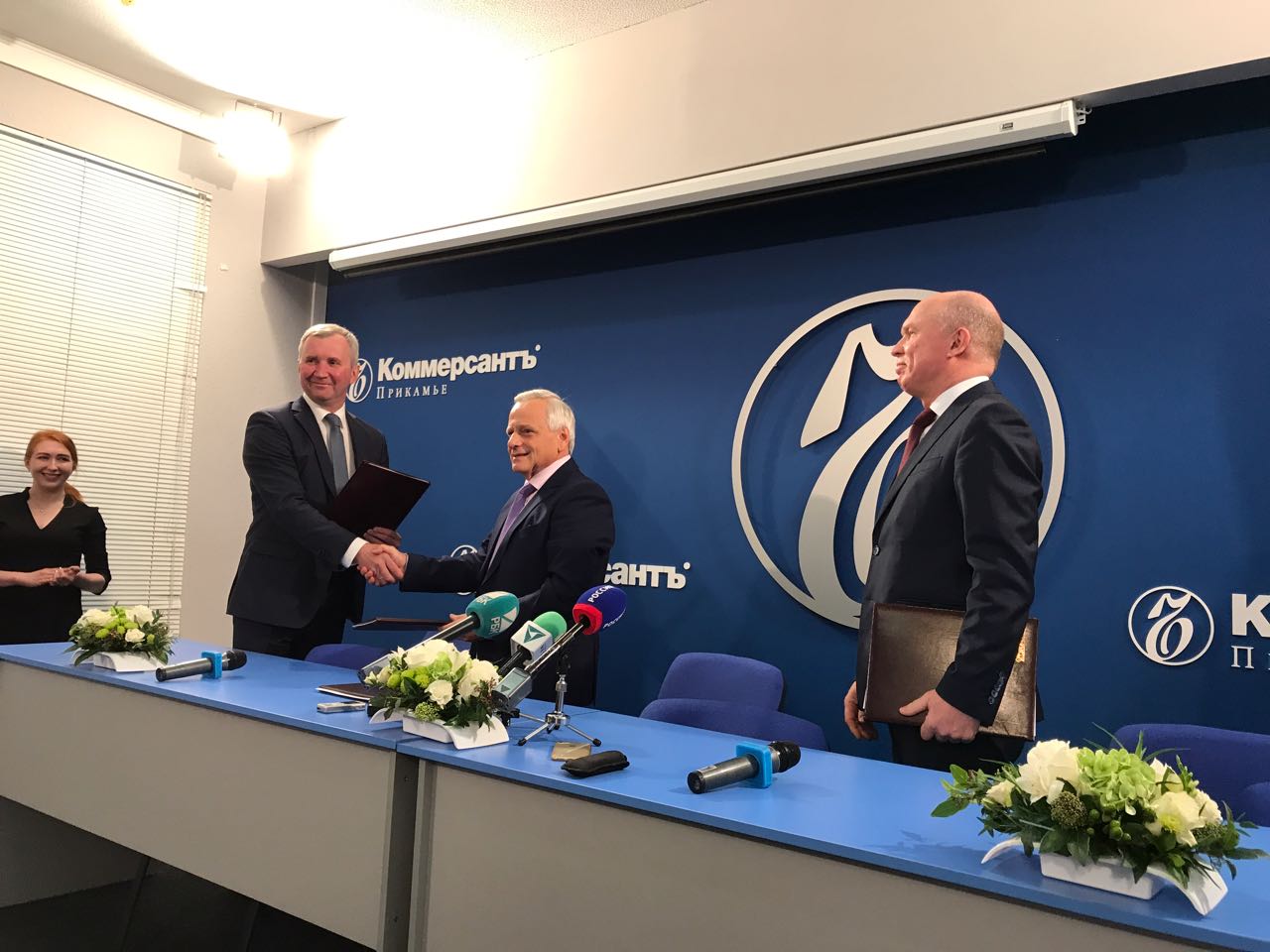 The signed contract for engineering of the fullscale AUM industrial complex, materials and equipment procurement, construction of infrastructure facilities OSBL on a turn-key basis provided NIIK specialists with a new job.
The contract between JSC NIIK and PAO Metafrax was signed on the 1st of November 2017 at the conference hall of Kommersant-Prikamie publishing house. Upon the signing of the document all project participants took part in a special press-conference where the board chairman of PAO Metafrax Mr. Armen Garslian, general director of PAO Metafrax Mr. Vladimir Daut, member of the board of Casale SA Mr. Federico Zardi, general director of JSC NIIK Mr. Oleg Kostin shared their plans for the future project.
During the press-conference the speakers informed about the current status of the AUM project, applied technologies, ecological structure and social role of the project for the regional development.
The design capacity of the AUM industrial complex which will be erected in Gubaha city (Perm region, Russia) reaches 562 000 tons per year of urea, 298 000 TPA of ammonia and 40 000 TPA of melamine.
The licensor of the process and responsible for the basic engineering design is Swiss Casale which is a worldwide leader in the field of development of its own technologies of ammonia, methanol, urea and melamine.
It must be noted that this investment project for construction of Ammonia – Urea – Melamine (AUM) industrial complex is nowadays one of the largest in Russia. The total cost of the project exceeds 800 million euros. The plant start-up is planned for the first half of the year 2021. The final product will be of high-demand not only in Russia, but on international market as well. The expected useful life of the plant is 30 years.