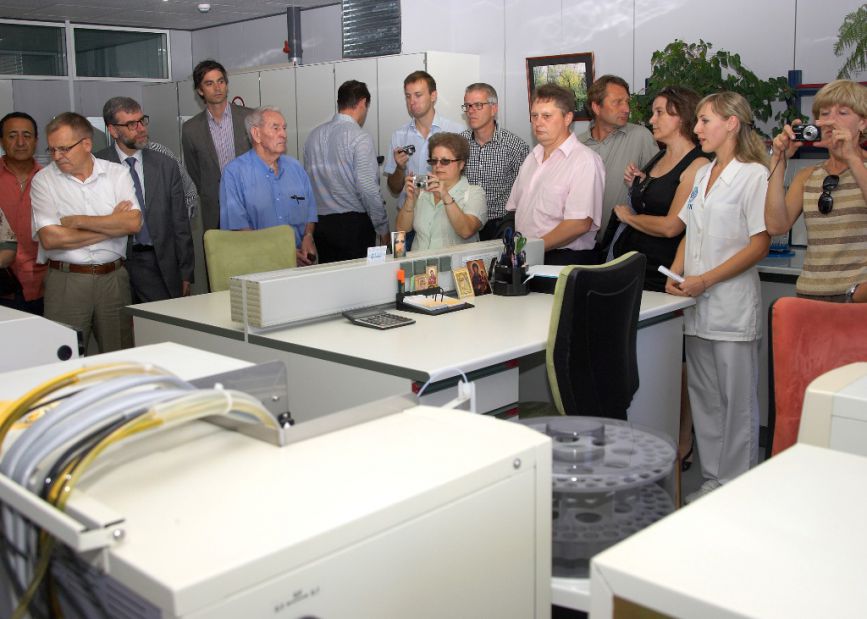 09/27/2011
A meeting of the steering committee of IFA (International Fertilizer Association) working on the harmonization of fertilizer sampling and quality analysis methods has taken place in Odessa September 14-15. A presentation made by Alexey Skudin, head
A meeting of the steering committee of IFA (International Fertilizer Association) working on the harmonization of fertilizer sampling and quality analysis methods has taken place in Odessa September 14-15. A presentation made by Alexey Skudin, head of analytical center, was devoted to urea product quality and the current status of method standardization. Being the only representative of Russia giving a speech, he raised the issue of the problem of the current lack of uniformity in the process of harmonization of fertilizer quality analysis methods and measurements, which leads to problems in their further realization.
The meeting was attended by representatives of countries working in the field of mineral fertilizer production, transportation and realization: Belgium, France, Lithuania, the Netherlands, USA, Switzerland, The Ukraine. Russian companies were introduced by JSC Uralchem, (Moscow, Voskresensk), NIUIF, part of the holding Fos-Agro (Moscow) and JSC NIIK.
During the meeting they were discussing the questions of harmonizing regulatory requirements concerning the methods of fertilizer quality control. The goal of the meeting was to generate ideas and present the best practice recommendations concerning the use of the best analytical methods following the steering committee review. It was agreed that the analytical methods, recommended by IFA should be used for guidance for fertilizer manufacturers as well as shipping and commercial organizations. The analytical methods, presented in the range of standards of different countries are being tested in the laboratories of IFA organization-members. Cooperative study comparing and methods results help to determine the best of them which are receiving official recommendations for use.
There has been considerable discussion about the review of sampling techniques, methods of packing and rail\truck transportation, methods for moister content and granulometric composition determination.
Similar meeting has already been held in Saint-Petersburg in June, 2010 where JSC NIIK had a chance to participate, to define its-self and introduce the services it could provide to a wider audience of IFA partners.